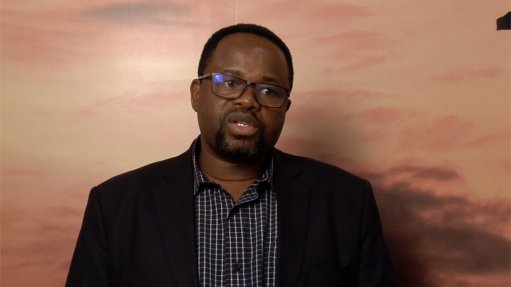 MD Kudzai Nyangoni
The market has been responding favourably to industrial equipment supplier James Howden Holdings' integrated solutions, with a steady increase in the number of proposals that have been submitted over the last few months.
Further to this, the company's MD Kudzai Nyangoni says the company has won and successfully executed several of these project proposals, which Nyangoni says is "testament to the economy unlocking and projects getting the green light".
Howden offers customers a total mine ventilation solution, through which the company focuses on providing a "fully integrated approach" to mine ventilation, cooling and condition monitoring.
This, explains Nyangoni, is backed up by a team of specialists with a combined engineering expertise of more than 160 years.
The company's approach of not only being an original-equipment manufacturer but also a solutions provider is aimed at creating work environments that are safe and risk free, while protecting the environment.
"It is focused on building long-term, mutually beneficial relationships as we aim to make consistent, and measurable, contributions to the success of operations," Nyangoni says.
In mining, specifically, the company offers a wide range of products and services to support and enable its customers' vital processes within the field of mine ventilation engineering and mine cooling.
"Designing systems and providing the equipment to enable safe and healthy work conditions, while supporting our customers' drive for increased efficiency and reduced environmental impacts, are some of the ways in which we support their success."
Howden, a highly diversified company offering products and services to mining, power and wastewater industries, also offers front end engineering services, which include ventilation and cooling studies, life-of-mine studies, mine improvement, ventilation network optimization and more.
Under the company's turnkey engineered solutions, Howden provides full engineering, procurement and construction services, the supply of auxiliary and booster fans, mine ventilation and cooling supply, as well as the deployment of ventilation-on-demand systems.
The company also offers aftermarket services, such as equipment life extension, extended product warranties, remote monitoring and plant availability guarantees, as well as equipment refurbishment and relocations.