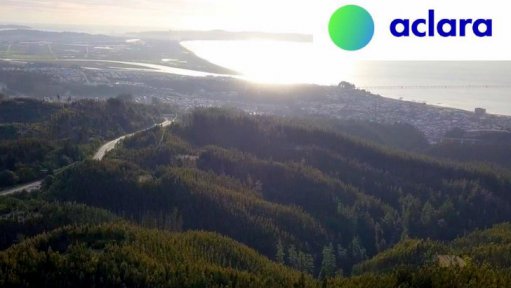 Precious metals miner Hochschild Mining on Tuesday announced that it will demerge its rare earth minerals unit from the group and list Aclara Resources separately on the TSX by the end of the year.
Aclara, previously known as Biolantanidos, owns a strategic land package of mineral concessions in Chile and is initiating the development of its resources through the Penco Module project.
Aclara will be led by current Hochschild CFO Ramon Barua, who will step down to take up the position of CEO of the rare earths business. Eduardo Noriega, currently head of group finance, will succeed Barua as Hochschild CFO.
"This is the logical next step forward for our rare earths business," said chairperson Eduardo Hochschild.
"It is our belief that, as two standalone businesses, both Hochschild and Aclara will have the greatest potential for delivering long-term value creation. Each will have their own strategic focus on their respective products, their own dedicated management teams, separated access to capital and an independent valuation whilst maintaining a strategic relationship that will allow Aclara to benefit from Hochschild's track record on project execution and ESG," he added.
Hochschild shareholders will also benefit from retaining a 20% stake in Aclara.
Aclara intends to conduct an initial public offering to raise funds to advance its exploration and development activities. The TSX has not yet approved the listing application.
Aclara is following a multi-module growth strategy, with module one delivering high returns. It has a net present value of about $152-million to $177-million, a life of mine of 11 years and requires a capital expenditure of $119-million.
Aclara is an ionic clay deposit, which is rarely found outside China.