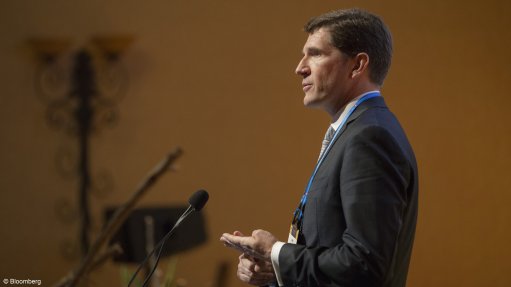 Hochschild Mining CEO Ignacio Bustamante
The CEO of London-listed Hochschild Mining has welcomed clarification from the Peru government that the precious metals miner's key operations – Inmaculada and Pallancata – will continue to operate under the existing legal framework, lifting the company's stock.
Peru on Wednesday softened its stance and said that mining companies could request extensions and modifications to their existing permits for mining and exploration activities.
"We welcome yesterday's clarification from the Peruvian government. This has been the result of discussions between senior members of the Cabinet and representatives from the mining industry," said CEO Ignacio Bustamante.
He said that Inmaculada and Pallancata could continue to operate without further uncertainty and reaffirmed Hochschild's goal to increase resources and extend the mines' lives, in accordance with current legislation.
Bustamante also thanked the communities near its mines, its employees and institutions and businesses that spoke out in support of legal certainty, employment, and private investment in the country.
Comments by Prime Minister Mirtha Vasquez at the weekend angered the mining industry when she said that four mines, including the two owned by Hochschild, would not be granted further operational extensions owing to environmental concerns.
Vasquez' comments sparked a Hochschild sell-off, with the stock losing half its value on Monday, hitting a low of 68.25p. It has since recovered some of the losses and closed at 122p on Wednesday. On Thursday morning, the stock rose 19% to 140p.
- with reporting by Reuters