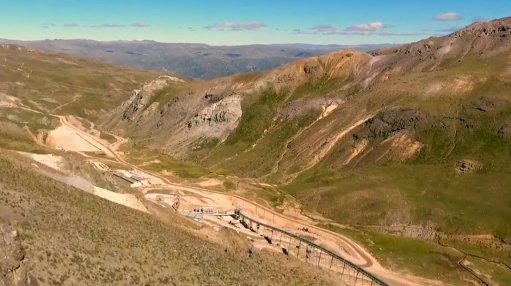 The Inmaculada mine, in Peru.
A number of workers at silver and gold mining company Hochschild Mining's Inmaculada gold and silver operation, in southern Peru, have tested positive for Covid-19, despite preventative measures being in place, including a comprehensive testing programme and quarantine for all employees.
The UK-based company has prioritised the health of its employees above business continuity and has temporarily halted operations.
Inmaculada will continue with a reduced workforce operating care and maintenance activities at the site.
Hochschild expects to resume operations as soon as a safe and healthy workforce can return to site.
The Pallancata, in Peru, and San Jose, in Argentina, operations currently remain in operation.
Elsewhere in Peru, Canada-headquartered Trevali Mining is also keeping its Santander zinc mine suspended, after 82 of its workers tested positive for Covid-19.
Fellow Canadian miner Fortuna Silver Mines has voluntarily suspended operations for two weeks at its Caylloma mine, in Peru, following the sudden death of a 34-year-old contractor employee on July 5. The cause of death has not yet been determined, but the individual had completed a health check, including a Covid-19 rapid diagnostic test, in accordance with the company's health protocols. The employee tested negative for Covid-19.
Peru has more than 305 000 positive cases of Covid-19 and has registered more than 10 000 deaths related to the virus.