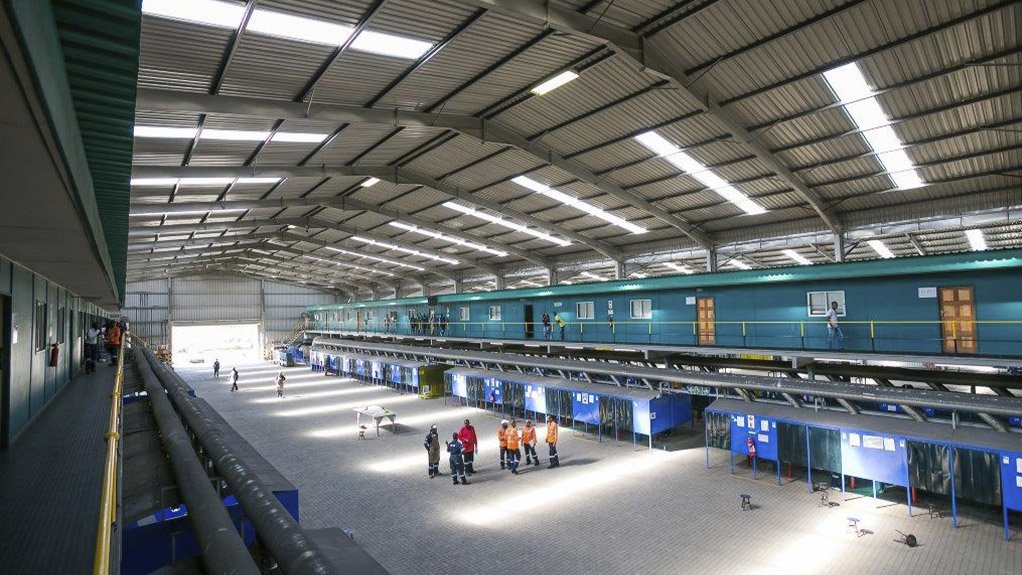 Hill Side Artisan Academy is positive for the future.
The Hydra Arc Group is a proudly South African business that has proved through developing local skills and paying attention to quality and on-time delivery, it is possible to be successful and
competitive in this challenging industry. By taking on the global market, we fully intend to lead South Africa into a better future, with better job prospects for South Africans, and a stronger
local economy.
Hill Side, neighbour to Hydra Arc's Sky Hill Fabrication Facility, offers practical skills development in; boiler making, pipefitting and welding. Hill Side, as accredited with the CHIETA/QCTO, currently offers the following programmes:
Welding NQF level 2 learnership for approximately 12 months
Welding occupational qualification NQF level 4 for approximately 2,5 years
Boiler making NQF level 2 learnership for approximately 12 months
Boiler making occupational qualification NQF level 4 for approximately 2,5 years.
Hill Side further, where competent trainees show potential, assist where possible in terms of opportunities to complete their trade tests.
As per the NAMB regulations, and in order for learners to progress to a trade test with the necessary experience, Grade 9 is required.
Future plans include the introduction of programmers such as; Electrician, Welding Inspector Riggers and Safety Officer.
Hill Side has the capacity to train approximately 1 200 learners at a time, training 1 000 learner welders, 450 pipe fitters and 50 boiler makers annually.
"We offer both welding and boiler making (semi skilled) one year learnerships. For the learnership you do not require e.g. Grade 12 Maths & Science. However, you would have to
pass our basic theory test (numeracy & literacy), practical and medical assessments to enrol in the programme.
Certain educational and sufficient experience will be required in order to complete a trade test at a later stage. Regrettably we can only accommodate government recruited learners at this stage.
Currently we have a 100% pass rate for learners who have completed the institutional training at Hill Side. This is further evidence of our commitment and success.
We have created more than 200 new jobs, in our sector, over the past 5 years. Our commitment to skills development and empowerment is illustrated by our current BBBEE LEVEL certification.
Regrettably due to learnership agreement requirements, where an employer is required, we are only able to accommodate employer recruited learners at this stage.