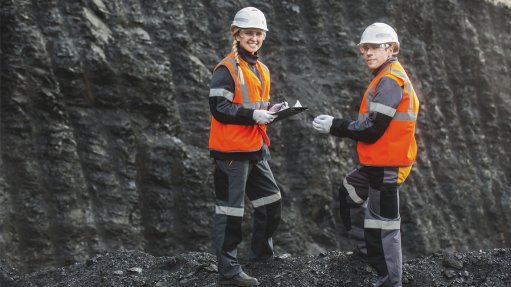 FINDING FLEXIBILITY Temporary staffing services can address the fluctuating staffing requirements of blasting companies
The use of temporary employment services (TES) is common among South African blasting companies, and demand for this service is high, says TES provider Workforce Staffing area manager Hendri Poolman.
The scarcity of skills in the field presents a challenge for blasting companies.
"As blasting is dangerous, it is a rigorous, time-consuming process. Therefore, it is vital to ensure that workers are of the right calibre and have the correct qualifications as prescribed by the Mine Health and Safety Act, as well as the Explosives Act," stresses Poolman.
Blasting companies can overcome the skills shortage by partnering with Workforce Staffing, which has the necessary infrastructure, people and adaptability to find solutions to any challenge clients might face, he notes, adding that when using temporary staff for projects, safety is not compromised.
"Using temporary staff is more beneficial, as there is rigorous prescreening on skills and knowledge, and the TES ensures adherence to the specific mine's training and induction procedures in the most effective timeframe."
As specialist training services provider Prisma is part of the Workforce group and is known in the blasting industry as a trusted training partner, Workforce Staffing ensures that temporary employees are trained according to client specifications and remain up to date with the latest developments in the field.
Workforce Staffing collaborates with Prisma, should individuals who are part of a new team or who require their skills to be enhanced to qualify for a promotion be identified for training.
"We currently provide temporary staffing solutions for two of the biggest blasting companies in the country," says Poolman, emphasising that the cyclical nature of their business makes it sensible to mitigate risk and optimise production.
The staffing requirements of blasting companies vary in relation to the capacity needs of their contracts, which could involve a significant ramp-up of human resources when starting work on expansion projects or the reduction of staff when contracts end.
Poolman says this puts a major burden on the human resource capacity of any company and that is where Workforce Staffing's expertise and pool of recruiters, who are equipped with an existing database of candidates, come into play.
Commodity prices are the biggest aspect determining demand for temporary staff in the blasting sector at present and this fluctuates according to supply and demand.
"Feasibility studies, which outline the cost of extracting a commodity, will determine if new sites need to be prepared for blasting or if an existing pit must increase its blasting capacity," says Poolman.
Therefore, the demand for human resources can grow or shrink in line with the small window period during which mines aim to extract and sell a commodity at a higher price before competitors can ramp up production.
To guarantee productivity, Workforce Staffing ensures cooperation between itself and blasting clients through establishing a good relationship between operational managers from the client and Workforce Staffing. Thereby, a clear understanding of the client's expectations, goals and ethics form a key part of the recruitment and management of staff supplied.
"Blasting is probably the most overlooked and, yet, the most important aspect of mining operations. If a blast does not take place and there is no paydirt from which to extract ore, there is a huge ripple effect, impacting on all other aspects of mining operations, except for maintenance," says Poolman, highlighting that mines can lose millions of rands to salaries when some sections of the workforce are unable to perform tasks such as processing ore.
Blasting companies should consider partnering with a TES provider to improve the efficiency of production and realise a quicker turnaround time when increasing blasting capacity or when decreasing an operation's salary expenses in relation to demand.
Using TES also affords blasting companies access to the cream of the crop, allowing for scarce skills to be moved between clients and ensuring their retention, Poolman concludes.