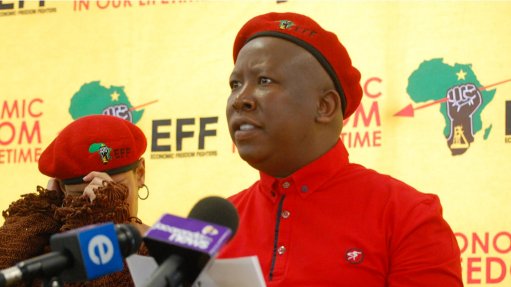 Julius Malema
The Gupta family and the Economic Freedom Fighters (EFF) are expected to face off North Gauteng High court on Tuesday.
The family, via their company Oakbay Investments, is understood to have filed an urgent application on behalf of their shareholders, businesses and staff to interdict the EFF on "threats" that had been made.
EFF Commander in Chief Julius Malema had made veiled threats to staff of Gupta owned media outlets at a press conference last week, saying the safety of journalists could not be guaranteed.
He went further, saying that a call to action would see the Gupta family removed from the country.
The New Age and ANN7 Editor-in-Chief Moegsien Williams told News24 that the application aimed to interdict the EFF from making good on any threats to staff, property and shareholders of the Gupta owned companies.