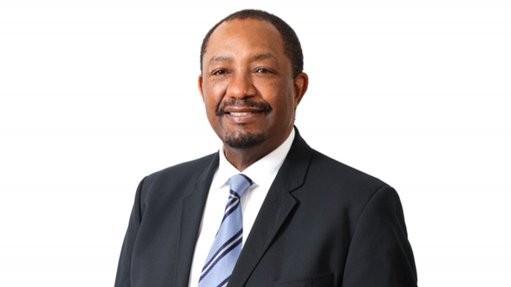 Hive Hydrogen South Africa executive chairperson Thulani Gcabashe.
The investment into green hydrogen was the biggest investment pledge by far to be announced at the fifth South African Investment Conference (SAIC) in Sandton.
The R105-billion energy investment commitment of Hive Hydrogen knocked the socks off the other top-ten pledges by coming in R45-billion higher than the next highest, which was Vodacom with a pledge of R60-billion into information and communication technology.
Moreover, as President Cyril Ramaphosa informed the yearly SAIC, Hive Hydrogen's big investment goes beyond the construction of a green hydrogen/green ammonia production facility at the Coega Special Economic Zone in the Eastern Cape in that it also embraces the construction of a seawater desalination plant capable of meeting about half of the water needs of the Nelson Mandela Bay metropolitan area, which is water-short.
Hive Hydrogen's plan is for a combined 3 200 MW of renewable sun and wind energy to electrolyse 3.4 megalitres of seawater a day as part of the hydrogen extraction process. Proton exchange membrane, or PEM, electrolysers, which generally make use of South Africa's prized platinum and iridium metals, will separate the hydrogen from the oxygen, as the project operates closely with salt-making company Cerebos, which has an adjacent Coega desalination works in need of switching to green hydrogen.
Hive Hydrogen's green project has been registered as a Strategic Integrated Project (SIP), which means it will be prioritised for implementation while following an expedited path to delivery of 950 000 t/y of green ammonia, with set and shorter timeframes for regulatory processes.
Hive Energy and BuiltAfrica – together as Hive Hydrogen – as well as Linde plc, through its wholly owned South African subsidiary Afrox, last year teamed up to establish the pioneering Eastern Cape plant, which is expected to generate 10 000 direct and indirect jobs.
From its outset, BuiltAfrica, headed by former Eskom CEO and former Standard Bank chairperson Thulani Gcabashe, has only worked in renewable energy, and most of the portfolio of Hive Energy, started by Giles Redpath in 2010, has been renewable energy. As renewable energy generators, both businesses have set out to balance the intermittency of renewable energy with the long-storage benefit of green hydrogen, a zero-carbon energy carrier.
When the South African opportunity came up, the combined businesses latched on to producing green ammonia for the global market as an initial step.
As Hive Hydrogen South Africa executive chairperson, Gcabashe has described securing SIP status as a huge achievement, as interaction with several State-owned enterprises ensues.
Hive Energy has also entered a joint venture with the Transitional Energy Group, to develop the $8-billion Gente Grande green ammonia project in Chile, where Platinum Pulse reports that Anglo American is kicking off a programme aimed at developing a green hydrogen corridor. Anglo is also involved in the proposed building of a green hydrogen corridor from Limpopo through Gauteng to KwaZulu-Natal in South Africa.
Also in South Africa and also announced at the fifth SAIC, Mitochondria Energy founder and CEO Mashudu Ramano pledged an investment of at least R4.3-billion in a hydrogen valley innovation hub, which is described as the culmination of a 15-year journey to create affordable, decentralised and sustainable energy services, which will enable consumers to produce and provide for their own energy needs, facilitated by fuel cell technologies and hydrogen.
Highlighted has been the decision of Mitochondria Energy to locate its manufacturing hub in the Vaal region, the birthplace of industrialisation in South Africa, which is now poised to be the birthplace of sustainable and net-zero technology development.
Emfuleni municipality in southern Gauteng has allocated 700 ha of land for the development of the proposed Vaal Special Economic Zone, where Mitochondria Energy's fuel cell facility is scheduled to start operations in January of 2025.
"Green hydrogen presents a new opportunity for South Africa to bolster energy security, development and job creation. It can also bolster decarbonisation afforded by renewable generation replacing various fuels and gases in industrial processes," Industrial Development Corporation industry development planner Mahandra Rooplall has pointed out, while seeing a need for national coordination around hydrogen economy infrastructure requirements.
The transition to green hydrogen can be a hugely beneficial reality in the near future with collaboration between companies, countries and knowledge institutions, Higher Education, Science and Innovation Minister Blade Nzimande last year told a just transition event attended by European Commission Joint Research Centre director-general Stephen Quest, UK high commissioner Antony Phillipson and representatives of neighbouring African States.
The Minister also emphasised the vital role provincial and municipal governments need to play in collaboration with countries such as Namibia and Angola, as well as partners such as the European Union, the UK, the Netherlands, and Japan.
Backed by subsidies worth close to $330- million, the Dutch government has announced plans to host an auction to import green hydrogen and its derivatives such as green ammonia.
Meanwhile, in China, hydrogen has been transported by blending it into a natural gas pipeline, China National Petroleum Corporation has disclosed, as it moves towards large-scale, low-cost, long-distance hydrogen transportation in Yinchuan City, northwest China's Ningxia Hui Autonomous Region. A total of 100 days of testing was conducted across 397 km of pipeline, with blending seen as a means of increasing renewable energy output. Officials say the proportion of hydrogen in the company's natural gas pipeline network has reached 24%.