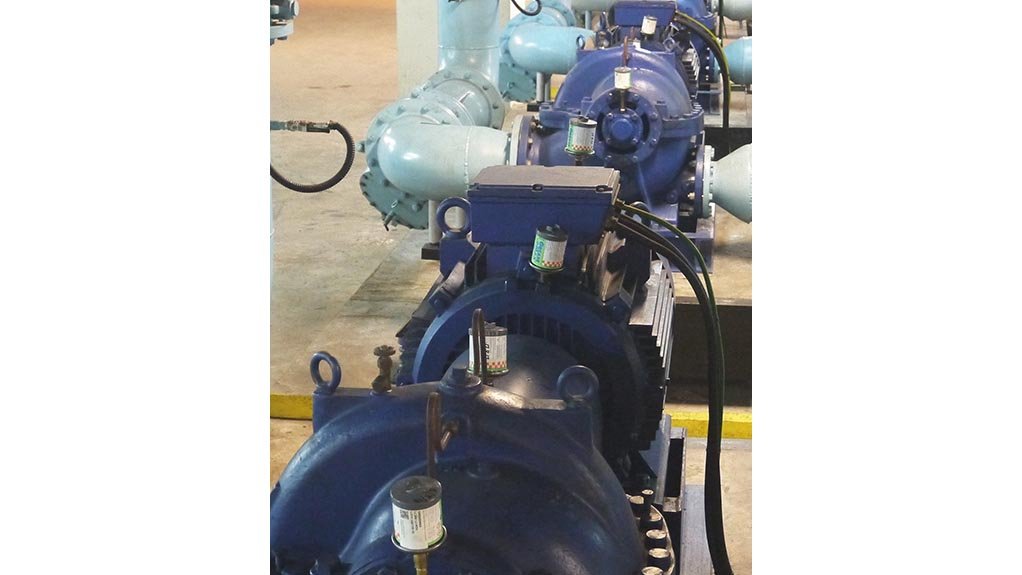 GreaseMax lubricators can be fitted to pumps of all types, as well as to the electric motors that drive them. Pump and motor reliability is improved. Maintenance costs are reduced. Productivity is improved
GreaseMax is used for both pump bearing and seal greasing. Long feed lines are possible allowing remote mounting and change-overs
• GreaseMax has the capacity to pump through long feed lines which are often required.
• GreaseMax lubricators are used on both the bearings and the seals.
• Mechanical seals are kept in perfect operational condition with continuous lubrication.
• Packed seal performance is improved with grease lubrication
• GreaseMax operates perfectly in hot, cold, wet and vibrating conditions.
• Remote mounting which is possible with GreaseMax means that when required by site safety rules, unit change-overs can be done without stopping plant and losing production.