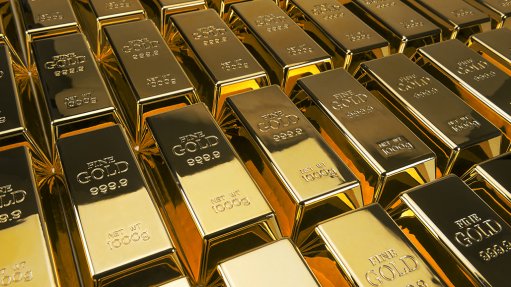 Gold is going to play an increasingly important role as a climate risk and resilience asset, market development organisation the World Gold Council (WGC) CFO Terry Heymann told Mining Weekly on May 11.
"Gold is well understood as a risk mitigating asset and climate change is simply another lens with which to view that," he said.
Heymann said investors would recognise that holding gold in one's portfolio provided ballast and protection against some of the uncertainty that climate change would bring – both in terms of the physical and the transitional risks associated with climate change.
He noted that one of the other benefits of investing in gold was that there was significant opportunity to decarbonise the gold supply chain.
"What is distinct about gold compared to almost any other mined product is that its Scope 3 emissions – emissions associated with the product rather than the mining operation – are very low.
"Once gold is mined, incremental emissions associated with, for example, fabricating it into bars, coins or jewellery, are very low," Heymann explained.
Therefore, he posited, if the mine site could be decarbonised, the entire gold supply chain would be decarbonised.
"It's a unique characteristic of the gold sector and it is an area of great promise because there really are technologies that will allow for decarbonisation at the mine site," Heymann said.
Heymann was in Cape Town this week attending the Investing in African Mining Indaba.