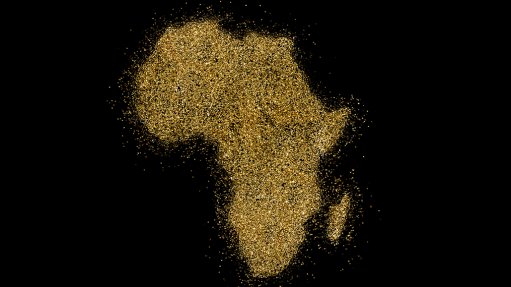 SETTING THE GOLD STANDARD Centamin's flagship asset, the Sukari gold mine, is Egypt's largest and first modern gold mine
Photo by: Adobe
Gold miner Centamin's underground operations at its Sukari gold mine, in Egypt, have shifted away from being mined by contractors to an owner-operated mine, owing to an independently managed contractor tender process.
This change comes after the end of the five-year contract at the mine and is expected to result in cost savings, operational control and mining flexibility, while also upskilling the local workforce.
The decision was made owing, to a 200% increase in Sukari's underground proven and probable reserves, strengthening and extensive training of the Sukari leadership team, operational benefits, the mine life extension and upside to support underground expansion set to be completed this year.
"The decision to transition the underground to owner mining reflects extensive planning and evaluation to determine the most effective operating model as we continue to grow and maximise the value of the Sukari orebody. We believe this move best places us to extract the maximum value safely, efficiently and cost-effectively from the expanding underground operations," says Centamin CEO Martin Horgan.
A detailed transition plan to owner-operator mining is currently being implemented which includes assistance with workforce training from a third-party underground mining specialist. Centamin has purchased the current underground mining fleet from the incumbent contractor for a total capital cost of $10.5-million to be paid in the first quarter of this year.
Further, the mining company has awarded a five-year contract starting this quarter to exploration drilling company Geodrill to provide underground drilling services, including a minimum of 90 000 m of drilling a year and introducing reverse circulation underground drilling which is faster and enables larger samples to be taken.
Additionally, there is no change to the 2022 yearly production and cost guidance. The yearly capital expenditure guidance for 2022 has increased by $10.5-million to $225.5-million, owing to the purchasing of the incumbent contractor underground mining fleet.
Centamin is an established gold producer with premium listings on both the London and Toronto stock exchanges. The company's flagship asset is Egypt's largest and first modern gold mine.
"We welcome Geodrill to Sukari and look forward to working with the team as a key partner and contractor as we continue to explore and develop the full potential of the underground operations," concludes Horgan.