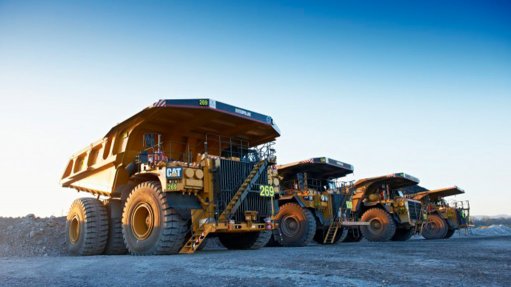 PERTH (miningweekly.com) – The Queensland government has recognised diversified major Glencore's A$1.5-billion Valeria coal project as a coordinated project under the state's approvals process.
Queensland Treasurer Cameron Dick said that the proposed coal mine could deliver 1 400 construction jobs and 950 ongoing jobs once operational.
"Queensland has a plan for our economy to Unite and Recover for Queensland Jobs. Part of that is building on our traditional strengths like the resources industry.
"This new mine has the potential to create hundreds of new jobs as Queensland recovers from the extraordinary shock of the global coronavirus pandemic. Projects like this are a vote of confidence in Queensland's future as a diversified economy," Dick said on Friday.
"Coal mining has a long history in Queensland and will continue to be a major industry for many years to come. It's so vital we keep things moving along in Queensland, despite the current restrictions, and this decision by the Coordinator-General means there will be a long pipeline of work ahead," he added.
Minister for Regional Development Glenn Butcher said the coordinated project declaration would help get jobs happening earlier.
"While the coronavirus pandemic is putting pressure on our economy, this project shows that major companies are still keen to invest and back jobs. Through my Department of Regional Development, we are working with industry stakeholders to support economic recovery and major projects like this show Queensland business there will be many opportunities in the future."
Mines and Energy Minister Dr Anthony Lynham said the project would represent a massive capital investment in Queensland.
"Our resources sector is continuing to support the economy and provide jobs for Queenslanders who are facing uncertain times during this coronavirus pandemic.
"Like other mines in the Bowen basin, this mine will produce a mix of both metallurgical and thermal coal. Coal from this mine will be used to make steel that will be vital for the global economy as it recovers from Covid-19.
"The mine's proponent, Glencore, has advised any thermal coal produced by the new mine will be subject to the company's cap on thermal coal output, to support global transition to a low carbon economy."
Glencore COO of Australian coal assets Ian Cribb said that the Valeria project would replace production from other Glencore coal operations as they come to the end of their mine lives, including Clermont coal mine, and will be managed in line with Glencore's global climate change commitments.
"Our Australian coal operations will continue to produce the high quality coal required to meet expected levels of global steel production and energy demand in Asia.
"In Queensland, coal continues to be an important driver of the economy as a source of jobs, royalties, reliable energy and support for local businesses both in the city and the bush," he said.
The Queensland Resources Council (QRC) has welcomed the award of coordinated project status for the Valeria project, with CEO Ian Macfarlane saying it came at a time when Queensland needed more jobs.
"It is projects like these that create thousands of jobs and billions of dollars in investment, exports and royalties."
Glencore will be required to prepare a comprehensive environmental impact statement (EIS) for the project, and the Coordinator-General will undertake a rigorous assessment of all environmental, social and economic impacts, including extensive community consultation.
Any environmental values in the project area will be subject to rigorous scientific analysis to understand the feasibility of any impacts proceeding.
The Coordinator-General will now prepare draft terms of reference for the EIS and invite the community to have their say on the requirements for the EIS.