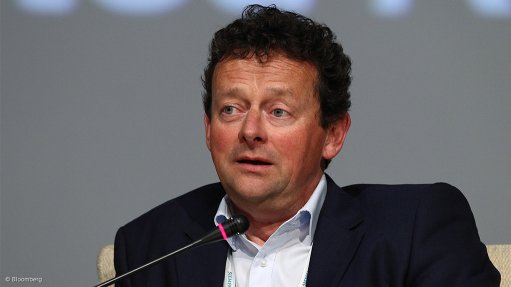 Glencore chairperson Tony Hayward
Shareholders of diversified miner Glencore will on April 29, during the group's annual general meeting (AGM), be given the opportunity to vote on the approval of the 'Climate Action Plan: Pathway to Net Zero' report published by Glencore on December 4, 2020.
The company's climate action plan sets out its ambition and commitment to become a net zero total emissions company by 2050 or earlier, in line with the goals of the Paris Agreement.
In a letter, chairperson Tony Hayward says Glencore's board recognises the significant importance of climate policy to shareholders and their desire to have the opportunity to directly advise the company of their opinion on its plans and their implementation.
Glencore, therefore, proposes to follow the same shareholder engagement model which it uses for remuneration, by which a plan is issued at least every three years and a separate report is published yearly on the implementation of that plan, each of which is put to a shareholder vote.
Hayward says Glencore intends to issue a new climate plan at least every three years, and, whenever one is published, a resolution will be tabled at the subsequent AGM.
Glencore will also publish a yearly report on its activities and progress against its plan. This progress report will also be put to a shareholder vote at every AGM.
If the vote against either the climate plan or progress report is more than 20% of the votes cast, then Glencore will engage with major shareholders to understand the areas of concern and consider appropriate changes to the plan or implementation, as appropriate.