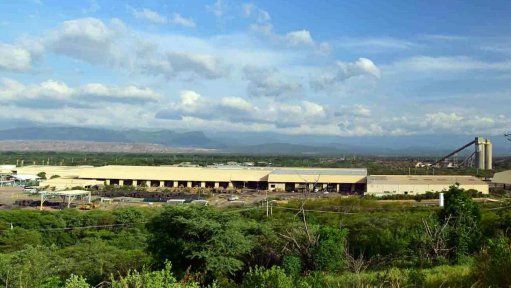 The Cerrejon coal mine
LONDON - Proxy adviser Glass Lewis has urged investors in global miner and trader Glencore to support a shareholder resolution asking for more disclosure on thermal coal production.
Investors including Britain's largest asset manager Legal & General Investment Management and the fund arm of lender HSBC last week said Glencore's decision not to support the shareholder resolution seeking detail on how its coal output plans aligned with global climate goals showed a "fundamental lack of willingness to engage".
Unlike its peers, Glencore mines and trades thermal coal, the fossil fuel used to generate electricity. It has said it plans to run down its coal mines by the mid-2040s, closing at least 12 by 2035.
Glencore said in a statement dated May 3 that it opposed the motion because it risked undermining the board's responsibility for its climate strategy, given existing disclosures.
Glass Lewis said that, while supporting the board's responsibility for determining the miner's climate strategy, "significant disclosure is required for shareholders to understand and make an educated voting decision" on the company's 2024 climate plan.
"Adoption of this proposal would ensure that it is continuing to provide shareholders with robust reporting on these matters," it added in its latest proxy paper ahead of Glencore's annual general meeting on May 26.