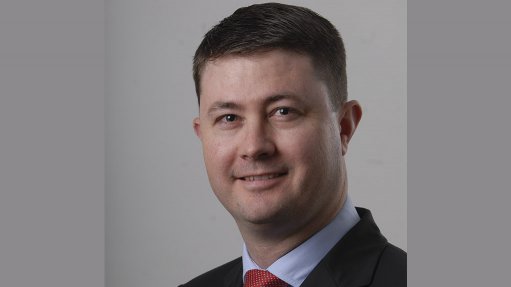 Giyani Metals president and CEO Danny Keating
TSX-V-listed Giyani Metals Corp, which is developing the integrated K.Hill battery-grade manganese project, in Botswana, has appointed Danny Keating president and CEO.
He has almost 30 years of mining and resources industry experience, including several senior leadership roles as CEO of privately held Alufer Mining and Dynamic Mining, as well ASX-listed Lindian Resources.
He is a South African qualified mining engineer, currently based in the UK, who started his career with Anglo American and Gold Fields working in production, as well as project development, project finance and strategy.
He later worked in London as a mining analyst and corporate finance executive with Collins Stewart and ABN AMRO.
He has practical experience of managing culturally diverse teams across multiple African jurisdictions, as well as cultivating strong relationships with government decision-makers, local communities, business leaders and other stakeholders to deliver on business objectives.
"Giyani has the potential to occupy a strategic position in the critical battery raw materials sector and I am excited about leading the company through this pivotal time in its development.
"K.Hill is one of the very few advanced projects in the battery-grade manganese sector capable of meeting the surge of demand anticipated from the electric vehicle market and I am very much looking forward to working with the management team and the board of directors to evaluate and focus the company's strategy and deliver the full potential of the company for all of our stakeholders and partners," Keating comments.
Meanwhile, Jonathan Henry will remain executive chairperson of Giyani, working closely with Keating to ensure a smooth transition.
"On behalf of the board of directors, I am delighted to welcome Danny as our new CEO. He has the knowledge and expertise to allow the company to build on its achievements in developing our low-carbon process for production of a critical battery raw material and to establish ourselves as a globally significant player in the manganese battery chemicals market," Henry says.

As part of the ongoing organisational restructuring, Derk Hartman has departed from his position as president and COO of Giyani, with immediate effect.