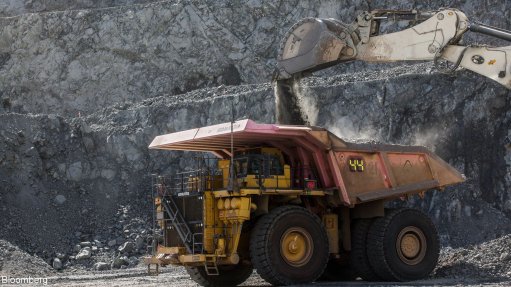 Germany wants to expand investment in Mongolia to help secure strategically important raw materials including copper and rare earths, according to Chancellor Olaf Scholz.
The East Asian nation sandwiched between Russia and China can be a reliable partner for Germany as it seeks to diversify suppliers and guarantee access to the materials it needs in areas like battery and chip production, Scholz said Friday after talks with Mongolian Prime Minister Oyun-Erdene Luvsannamsrai in Berlin.
"What is important now is that very concrete projects are identified where cooperation can be taken forward," Scholz told reporters at a joint news conference. Germany wants "many good partners around the world" as it looks to avoid "placing all of its eggs in one basket," he added.
Major economies like Germany are competing fiercely for increasingly scarce resources and access to metals and rare earths is crucial for their climate and digital transitions.
Vladimir Putin's invasion of Ukraine has also been a wake-up call for Germany, which built up a heavy reliance on imports of Russian fossil fuels in recent decades and is now seeking to diversify suppliers of the materials it needs to keep its economy running.
European Commission President Ursula von der Leyen said last month that commodities like lithium and rare earths will soon be more important than oil and gas.
She predicted that EU demand for rare earths alone -- which are used in anything from electric motors to wind turbines and portable electronics -- will increase fivefold by 2030.