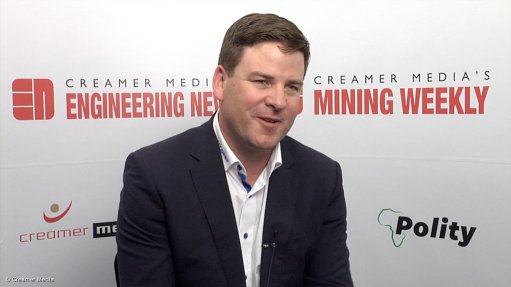 Bruce Hodgkinson Gedore SA Sales & Marketing Director
GEDORE Tools SA (Pty) Ltd was established in New Germany, KwaZulu-Natal, South Africa in 1965. The decision by GEDORE Germany (100 YEARS OLD in 2019) to invest in South Africa was based on the increasing industrialisation of South Africa, combined with the advent of motor vehicle assembly and manufacture. Initially forgings were imported from Germany and machined and plated locally. Later, drop forging hammers were installed which allowed the company to increase its percentage of value add by manufacturing products from locally procured steel, as well as to extend the range of tools available to the market. GEDORE South Africa is responsible for looking after the African, Australian and New Zealand markets on behalf the GEDORE Group.
This strategy, together with the quest for supplying superior product quality, gave the company a sustainable competitive advantage which has allowed it to become Southern Africa's leading supplier of quality tools to the industrial, automotive, mining and DIY sectors. The association with the holding company in Germany helps GEDORE Tools SA to benchmark its quality, products and processes with international standards. Today the brand name GEDORE is synonymous with superior quality and technology in our market.
We are proud to say that the Gedore brand is the leading hand tool brand in Southern Africa. GEDORE enjoys a high level of brand awareness, particularly amongst the more mature markets as well as the professional sectors
Customers form a deep connection with GEDORE
They approach the brand with unwavering loyalty
Hold a high level of aspiration towards the brand
What are your main products you produce in South Africa?
GEDORE South Africa manufacturing can be divided into three core areas:
Products which are drop forged - full range of spanners - No.1B, No.2, No.6, No.7, No. 534 and No. 62 Adjustable Wrench.
Products that are press forged – ½" & ¾" range of sockets in double hex and Contact Drive with a full range of ratchets, extensions, socket sets and accessories.
Products manufactured from sheet metal – tool boxes, tool trolleys, tool chests, workbenches, and workshop panels.
In more recent years GEDORE South Africa's big competitive advantage has been to combine all these products together with additional products sourced from within the Gedore Group to create socket sets, tool assortments, apprentice toolkits and customised solutions that have become industry benchmarks. Our sheet metal products provide the market with the most extensive range of tool assortments and solutions available under a single brand – GEDORE.
Investing
GEDORE is investing in South Africa. GEDORE South Africa is currently building a new hot press forging line at the New Germany plant in Durban. The production line will start producing spanners for the GEDORE group in the 3RD Quarter of 2019.
Not only has Gedore SA enjoyed more than 50 years of trading in South Africa, the brand is genuinely revered and its unique selling point is clearly understood by its market. The brand is so loyally supported that there are GEDORE tool owners who actively promote the brand through referrals on a daily basis - their Facebook page is testimony to this. GEDORE SA attributes this achievement to simply never compromising the quality of their products. Quality in non-negotiable and we produce all our products to DIN as a minimum spec.
This relentless desire to strive for quality and innovation is Gedore's secret to success. Their considerable investment in machinery such as forging hammers, grinding robots, a shifter manufacturing cell, sheet metal plant, SANAS laboratory, ERP systems and warehousing solutions is a testament to their commitment to providing the customer with the best quality products.
Today, Gedore SA manufacturers more than 1200 products and various tool assortments which are compiled to suit their customer's specific needs. In addition to their locally manufactured tools, Gedore South Africa has also expanded their product range of branded products from Gedore's operations in Europe and Brazil to increase their offering of lifelong quality tools to their South African customers.