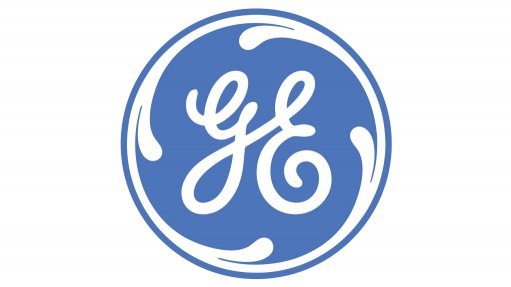 South Africa must add between 4 GW and 6 GW of additional power generation capacity in the near term to ease an electricity constraint that has persisted for more than a decade and is making the country's electricity system prone to economically debilitating power cuts, Industrial technology leader General Electric (GE) states in a new white paper.
The paper stresses, however, that this new capacity must also contribute to a reduction in the carbon intensity of South Africa's electricity supply industry, with coal-fired generation currently comprising 84.5% of its total carbon dioxide (CO2) emissions.
In April 2021, South Africa released an updated draft of its Nationally Determined Contribution (NDC) in preparation for the upcoming climate negotiations to be held in Glasgow, Scotland, in November.
Th draft NDC indicates that the country intends reducing its yearly greenhouse gas (GHG) emissions to between 398-million and 440-million tonnes by 2030, or 28% below the NDC commitment South Africa made in 2015 as part of the Paris climate agreement.
The newly created Presidential Climate Change Coordinating Commission has indicated that the GHG pledge should possibly be even made more ambitious to prepare South Africa for a transition to a net-zero emissions country by 2050.
The commission believes a more ambitious NDC could provide the impetus required to align the country's economy and its business sector with the likelihood of more assertive international climate action, including the prospect of the introduction of carbon border adjustments, or import taxes based on a product's carbon footprint.
South Africa is the 14th largest GHG emitter in the world, emitting 467.5-million tons of CO2 in 2018. Although the country accounts for only 1.28% of global emissions, its per capita emissions are higher than those of China and India (see figure).
"Addressing climate change is an urgent global priority – and the situation in South Africa is no different," states Elisee Sezan, CEO for GE's Gas Power business in sub-saharan Africa, adding that South Africa's leaders must work urgently with international counterparts to reduce the impact of climate change.
The paper notes that the country has made solid progress in this regard with South Africa having published not only an updated NDC, but also a renewables-led Integrated Resource Plan (IRP), which includes a plan for the decommissioning of 10 GW of coal by 2030, a Green Transport Strategy and having recently implemented a carbon tax.
However, securing affordable, reliable, and sustainable electricity is also South Africa's most urgent economic priority, the GE white paper asserts.
"Reliable power supply is a prerequisite for economic development and many industries are deeply affected by power sector inefficiencies. Therefore, South Africa's energy sector problems need urgent solutions,"says Nosizwe Dlengezele, GE Gas Power's chief commercial officer for sub-saharan Africa.
Besides the immediate capacity required to close the country's supply/demand gap, a further 20 GW is required in the longer term to meet rising demand and replace decommissioned coal stations.
The paper notes that the investment in new power generation capacity is also aligned with the Economic Reconstruction and Recovery Plan unveiled by President Cyril Ramaphosa in October 2020, which links the economy's recovery from the Covid-19 pandemic to investment in infrastructure, particularly power infrastructure, local production of goods and employment stimulus programmes.
The paper highlights that South Africa's energy mix will evolve to include greater amounts of renewables, even as coal remains the dominant fuel beyond 2040.
In addition, it argues that the most effective near-term action to decarbonise the energy sector and introduce much-needed new capacity will entail building renewable energy plants and augmenting these with gas generation to provide system flexibility and dependable capacity.
"The complementary nature of renewables and gas power offer a compelling solution to change the near-term trajectory on emissions reduction," Dlengezele argues.
"Given the time it takes to deploy new renewables and to implement energy efficiency improvements, coal-to-gas switching also represents a potential 'quick win' for emissions reductions, while sustaining capacity.
"Retiring aging coal-fired capacity and replacing it with new, high efficiency combined cycle gas power technology would almost immediately bring down power sector emissions and total energy-related CO2 emissions," she adds.
The white paper argues that South Africa's accelerated deployment of renewables, together with gas power, will change the trajectory for climate change, enabling substantive reductions in emissions quickly, while in parallel continuing to advance the technologies for low or near zero-carbon power generation.
It also asserts that the most effective way to ensure power system reliability and energy security is through a mix of generation sources, as "no single form of power generation is optimal in every situation or economy".
"We have been a key player in the power industry since its inception more than a century ago and have a suite of complementary technologies – including gas-fired power, onshore and offshore wind, hydro, small modular reactors, battery storage, hybrids, and grid solutions – needed for the energy transformation.
"We also believe it is our responsibility to support this transition in South Africa
through our relationships with customers, policy makers, and consumers, collaborating to build an energy system that works for everyone," Dlengezele concludes.
Access the GE Whitepaper on Accelerating South Africa's energy transition - click here