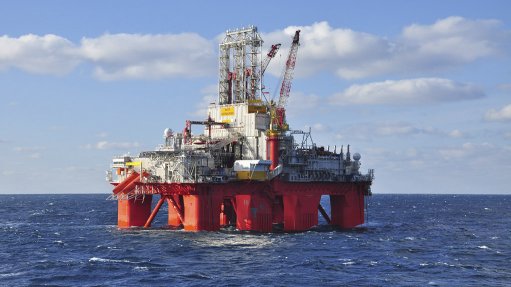 ACKNOWLEDGE INEXPERIENCE South Africa needs to realise that it has never had an upstream industry of scale and should heed the example of Norway, which was in a similar position to South Africa in the 1960s
Gas is a desirable and integral part of South Africa's future energy mix, but the country's significant reliance on coal is not going to dissipate with the "flick of a switch", says industry body South African Oil and Gas Alliance (Saoga) executive director Niall Kramer.
There is pressure from the public, environmental groups and financial institutions to embrace cleaner alternative energy sources for environmental reasons. The trend is towards renewables, owing not only to the country's abundance of sun and wind but also the decreasing cost of renewable-energy technologies, he explains.
However, the inherent variability of weather patterns will require alternative power sources to supplement renewable-energy sources. Gas-to-power plants present a viable option, says Kramer, highlighting that, although a fossil fuel, when burned, gas emits 50% less carbon dioxide than coal.
"But, the movement towards gas won't be uncontested," he cautions.
Mineral Resources and Energy Minister Gwede Mantashe, who has a history in the coal industry, told delegates in January at the fourteenth Southern African Coal Conference, held in Cape Town, that the coal industry was under siege and called for coal producers to defend it.
Nonetheless, Kramer advances that, over the longer term, for South Africa, some divestment from coal is "almost inevitable".
Integrated chemicals and petrochemicals company Sasol has already publicly stated that it is withdrawing from coal, with New York-headquartered news agency Bloomberg reporting in September that the company plans to sell its South African coal mining business, citing sources familiar with the matter.
Indeterminate Policy
South Africa's lack of policy certainty is hindering the development of its on- and offshore oil and gas resources, as well as liquified natural gas (LNG) importation, says Kramer.
An encouraging effort is the development of the Petroleum Development Bill to separate petroleum legislation from the previously encompassing Mineral and Petroleum Resources Development Act, as requested by the industry, to encourage more companies to invest in and drill onshore and offshore resources, should the final terms be commercially attractive and stable.
Kramer says, however, that this is happening at "a snail's, zig-zag pace" and, although the draft is apparently ready, it has not been shared for public comment.
"The industry has provided input, but has yet to see what has happened to it. It is important that this new Bill gets broader buy-in and input."
The much anticipated Integrated Resource Plan (IRP) 2019, the publication of which had been delayed a couple of times, was approved by Cabinet last month.
Speaking to Mining Weekly before the publication, Kramer stressed that swifter clarity on importing LNG to support gas-to-power plants was needed through the latest version of the plan, noting that this would be the first step in developing South Africa's gas economy if the gas quantities were sufficient to underpin the required investment.
"I am hoping that the restrictions on renewables in IRP 2010 will be completely lifted in the new version, as the opportunity for gas lies in optimising the renewable sources in South Africa's power supply system."
Mantashe confirmed that gas to power technologies will provide the flexibility required to complement intermittent renewable energy and meet demand during peaking hours in an October 18 statement on the approval of IRP 2019.
"While in the short term, the opportunity is to pursue gas import options, local and regional gas resources will allow for scaling up within manageable risk levels. Indigenous gas like coal-bed methane and ultimately local recoverable shale and coastal gas are options we are considering. The IRP 2019 makes provision for gas from year 2024."
Potential Prospects
French petroleum refining company Total's Brulpadda gasfield finds are evidence of South Africa's potentially viable gas resources.
In February, Total announced a significant gas condensate discovery on the Brulpadda prospects on Block 11B/12B in the Outeniqua basin, 175 km off the southern coast of South Africa.
In April, Engineering News reported that energy veterans Stephen Clark and Wikus van Niekerk, Jim Petrie and Dave Wright estimated that, over a 20-year production period, with six-million cubic metres produced a day on average, the Brulpadda field could produce about 1.3 GW of baseload power in a 50% efficiency gas-to-power plant.
Kramer notes that Total will drill another three or four holes early next year. This will provide more certainty.
Developments at Brulpadda have also encouraged numerous other explorers, while Italian energy company Eni South Africa and Sasol received approval in September from the Department of Mineral Resources and Energy to undertake oil and gas exploration and drill up to six exploration wells off the coast of KwaZulu-Natal within Offshore Block ER236.
"Many other exploration companies are looking at South Africa differently from a geological perspective," Kramer notes.
However, government would be able to maintain interest only for so long without policy certainty, as there are many other prospects worldwide, he tells Engineering News, adding that, as a relatively underexplored country, with no really significant and proven reserves of scale, South Africa cannot be too greedy in fiscal terms.
"These companies are the ones taking the risk, especially when offshore exploration holes cost about $150-million to $250-million to drill and only 10% to 30% generate results.
"South Africa needs to realise that it has never had an upstream industry of scale and should heed the example of Norway, which was in a similar position to South Africa in the 1960s."
South Africa has massive infrastructure requirements, especially in terms of LNG, and tankage could be a significant constraint, says Kramer. Two or three floating storage regasification units might also be required, but these calculations cannot be undertaken accurately without at least IRP 2019, he adds.
Kramer says the country needs to focus on its readiness, rules and regulations, to attract established international petrochemicals and gas companies, such as Shell, BP and Chevron, to participate in the development of the country's resources, as they will be the ones to unlock job opportunities across the value chain.
"South Africa simply does not have the expertise, capacity or deep pockets."
He says the real job growth opportunities for South Africa lie in the value chain services sectors that support resource developers' operations; however, the oil and gas industry needs to be more assertive in communicating this jobs narrative.
"Policy certainty is South Africa's biggest risk at present. The constipated policy framework has not enabled us to get projects under way. But, I only hope that, if we have large quantities of oil and gas, we will have the right execution capabilities in place and will be ready to enable South African businesses to participate," he concludes.