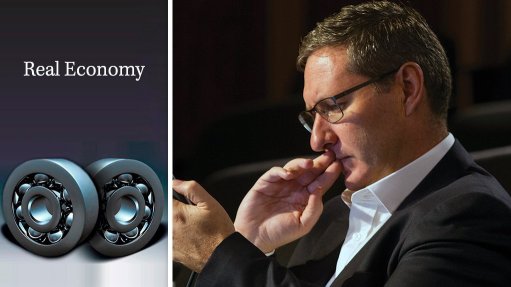 The World Bank's latest South Africa Economic Update contains a fact box headlined 'What is the state of human capital in South Africa?' that is beyond disturbing. Drawing information from its recently unveiled Human Capital Index (HCI), the bank shows that South Africa's education and health outcomes remain dishearteningly low, despite considerable resources having been directed towards the two sectors over the past 25 years.
South Africa is calculated to rank a dismal 126 out of 157 countries assessed using the HCI, which measures the amount of human capital a child born today can expect to attain by the age of 18. The index bases its results on five indicators, including the probability of survival to age five; a child's expected years of schooling; harmonised test scores to measure the quality of learning; the adult survival rate, determined by the number of 15-year-olds who survive to age 60; and the proportion of children who are not stunted. Using these benchmarks, South Africa ranks lower than Namibia, Malawi, Eswatini, Botswana and even our troubled northern neighbour, Zimbabwe.
The miserable outcome is attributed almost entirely to the poor quality of learning in South Africa. While children in this country can expect to complete 9.3 years of preprimary, primary and secondary schooling by the age of 18, this period is said to be equivalent to only 5.1 years once adjusted for the quality of learning. The poor learning outcome is, in turn, attributed to a lack of teacher skills and motivation, poor school management and governance, as well as ineffective leadership and community engagement.
The knock-of effects for society and the economy are clear for all to see: unemployment rates have remained above 26% for the past five years, while the labour participation rate has been only 58%; there are chronic skills shortages in a skills-hungry economy; income inequality has increased to unsustainable levels; there has been persistently low economic growth; and levels of crime and violence remain unacceptably high.
South Africans are rightfully sceptical when one 'big idea' is presented as the solution to the country's ills. Indeed, in a society as complex and as historically damaged as ours, efforts cannot be confined to one front. Nevertheless, to truly reform and transform South Africa, far greater attention and urgency have to be given to remedying the problems that persist in education.
Yes, South Africa needs more graduates and, yes, solutions should be found to lessen the financial burdens on those capable of securing a higher education qualification. The real problems in education, though, are far higher upstream. The country's early childhood development infrastructure is all but absent, which immediately places learners at a disadvantage. Teachers are either ill equipped to teach, or are badly managed by principals who face few if any consequences for their poor performance. In addition, many teachers are simply overwhelmed by the hostile conditions they confront daily, as class sizes breach the thresholds for effective teaching and learning.
Unless and until these real, but also quite manageable, problems in education are remedied, South Africa will continue to be left treating the societal and economic wounds the education system is inflicting on our youth.