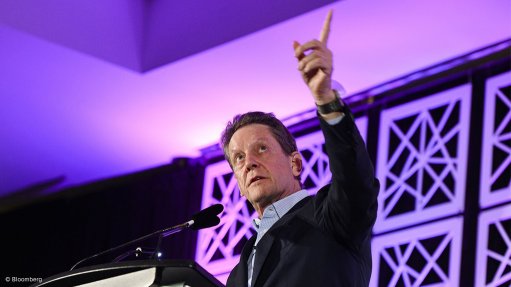 Robert Friedland
Billionaire mining investor Robert Friedland said the tumble in copper prices is a temporary setback and the metal that's essential for the decarbonization of the global economy continues to face a supply crisis.
The note of confidence from Friedland comes after China's economic activity disappointed expectations since strict pandemic restrictions were removed late last year, weighing on metals demand. Weak domestic demand saw copper fall below $8 000 a ton for the first time in six months on Wednesday, adding to broader gloom about the global economy.
"It's momentary," Friedland said in a Bloomberg TV interview at the Qatar Economic Forum. "We're very very bullish on demand."
Friedland, the founder of Ivanhoe Mines, expects China to stimulate demand in the second half of the year. The world is facing a crisis of supply in copper, with not enough mines being built to satisfy future needs, he said. Ivanhoe is looking to develop its Kamoa-Kakula mine in the copper-rich Democratic Republic of Congo.