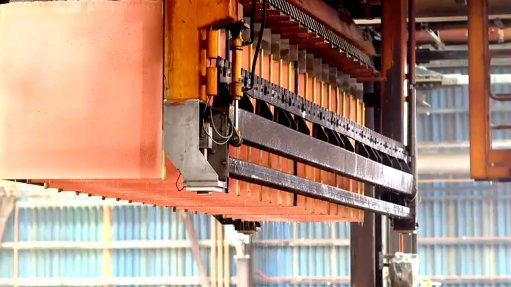 Freeport-McMoRan's first-quarter profit more than halved as the copper miner struggled with an industry-wide talent crunch and warned that tight labor market conditions would persist in the US through the year.
Its shares fell 5.6% to $39 on Friday after the company also cautioned that protests in Peru remain an "ongoing risk".
Copper mining giants are scrambling to attract and retain workers, especially in the US, at a time of surging demand for the red metal, which anchors the green energy transition.
"We're working to improve productivity and reliability, working on skills development and pursuing technology and automation initiatives...," President Kathleen Lynne Quirk said on a conference call.
Apart from protests in Peru, production was also hit in February after the company was forced to stop operations for more than two weeks at its massive Grasberg mine in Indonesia due to floods.
Copper production in the quarter fell to 965-million pounds from 1.01-billion pounds a year earlier.
Demand will remain robust due to China's accelerating economic recovery and the ongoing green energy transition, CEO Richard Adkerson said.
Copper CMCu3 prices fell about 10% during the first quarter, compared with a year earlier, pressured by a slower-than-expected economic rebound in top consumer China and signs of a slowdown in global economic activities.
Meanwhile, Freeport was among the companies that approached Teck Resources to explore deals for its base metals business if the Canadian copper miner goes ahead with a planned split, Reuters has reported.
Freeport reported a net income attributable to common stockholders of $663 million, or 46 cents per share, for the quarter ended March 31, compared with $1.53-billion, or $1.04 per share, a year earlier.
On an adjusted basis, Freeport earned 52 cents per share, compared with estimate of 45 cents, according to Refinitiv data.