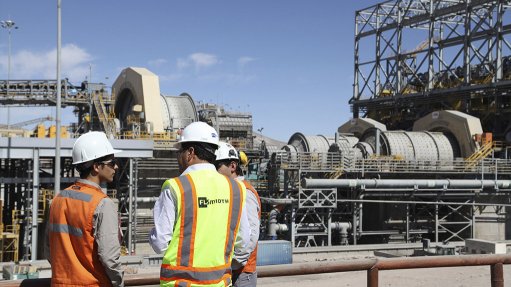 While Danish multinational FLSmidth's performance has gradually improved, the company believes it has the potential for more, and has therefore kickstarted a transformation journey in 2022 with a sharpened strategic focus on technology, products, services and sustainability.
This, the company explains, is to maximise its opportunities in mining and cement.
In addition, FLSmidth is simplifying its operating model to reduce risks, improve efficiencies, ensure stronger execution and improve profitability and quality of earnings.
"We must prioritise our efforts on our core business, reduce risk and execute with excellence. We have already started to fundamentally transform our business to ensure stronger strategy execution and to achieve our long-term ambitions to the benefit of our stakeholders," comments FLSmidth CEO Mikko Keto.
Mining Strategy
FLSmidth's new mining strategy – CORE'26 - provides a clear path to build on its core strengths to become an even stronger player in the mining market and to improve its profitability in mining.
CORE'26 is rooted in the company's purpose of 'mining for a sustainable world' with a mission of 'delivering solutions for tomorrow's mine'.
To deliver on this, CORE'26 is focused on four areas: sustainability, service, technology and performance.
• Sustainability: Building a better future for its employees, society and the planet
• Service: Global partner for life-cycle performance and sustainability
• Technology: The complete provider for process and product technology
• Performance: Accelerating profitability through core businesses, simplification and balanced risk
Cement Strategy
In addition, FLSmidth is also on a journey to become the preferred service provider and it therefore has a clear commitment to drive the green transition in the cement industry.
Towards 2026, the company's new cement strategy – GREEN'26 - focuses on three key areas:
• Operating model transition: Improve profitability and ensure it is fit-for-purpose
• Service business model transition: Accelerate service growth and advance green offerings
• Green transition: Fulfil its commitment to drive the green transition in the cement industry and leverage the potential from this
New Long-Term Financial Targets
The previous mid- and long-term financial targets were withdrawn in connection with the release of the annual report 2020, owing to the uncertainty around the pandemic and other structural changes.
Following the acquisition of TK Mining, FLSmidth's pure-play approach and the establishment of a Non-Core Activities segment, it has now improved visibility into each of FLSmidth's different businesses.
Consequently, the company is introducing new long-term financial targets for the 2026 financial year, with a core focus on quality of earnings and reduced earnings volatility.
For the 2026 financial year, FLSmidth expects to deliver:
• 13% to 15% earnings before interest, taxes, depreciation and amortisation (Ebitda) margin in mining
• ~8% Ebitda margin in cement
Further, the company's capital allocation is focused on having a strong balance sheet while allowing for growth investments and value-adding mergers and acquisitions.
The company's capital structure targets for leverage and dividend pay-out ratio remain unchanged with:
• Leverage (net income bearing debt/Ebitda < 2)
• Dividend pay-out ratio (30% to 50% of net profit)
Excess cash may be distributed either via extraordinary dividends or share buyback programmes. An equity ratio of >30% is no longer a capital structure target.