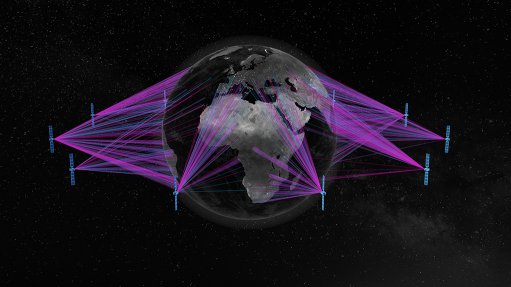 O3b mPower Constellation AfricaO3b high-throughput and low-latency connectivity services delivers reliable high-speed connectivity
An extended partnership will see the Kamoa-Kakula copper project in the Democratic Republic of Congo (DRC) benefit from satellite telecommunications network provider SES's O3b high-throughput, low-latency medium earth orbit connectivity to support industry-leading operational technologies and staff welfare.
The Kamoa-Kakula copper project will continue to enjoy high-speed satellite-based connectivity services as part of a new agreement between mining company Ivanhoe Mines and SES, the two companies announced last month. The enhanced partnership builds on a successful five-year relationship between SES and Ivanhoe Mines and comes at a time of significant investment in low-latency, high- capacity solutions in the region, following the boom in the African mining industry.

The O3b constellation is powering connectivity for leading mining operators, driving a digitalisation revolution for the sector that is helping to increase profitability while improving worker safety and accountability, says SES.
This model enables operators to cost- effectively scale connectivity as needed throughout the life cycle of a mine, ensuring assets have the right amount of bandwidth at any given time to meet digitalisation requirements.
"We're proud to continue delivering reliable high-speed connectivity to DRC's mining industry through our O3b high-throughput and low-latency connectivity services, enabling mining companies to implement new services and applications that will improve workers' safety, digitalise operations and maximise profitability through increased agility and automation," said SES sales Africa VP Caroline Kamaitha.
"Our long-standing partnership with SES has already helped us to improve the profitability of our extraction, and supported our goal of improving the safety and welfare of all our staff. In addition, O3b connectivity services will also help us leverage the latest applications, communicate in real time and maximise our productivity," said Kamoa Copper technology head Anil Udayabhanu.