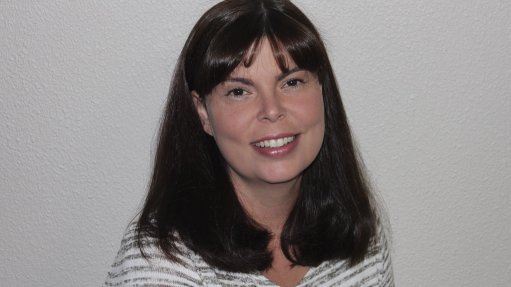 CHARLENE HEFER Caminex is an important trade platform for the Copperbelt region
The Caminex trade expo, which will be held from June 5 to 7 at the Kitwe showgrounds, in Zambia, provides a platform to facilitate interaction among various sectors of the economy, says event co-organiser Specialised Exhibitions Montgomery portfolio director Charlene Hefer.
"It will promote knowledge-sharing among sectors, leveraging the latest innovations and technologies available to meet government's objective of growing the economy."
She says mining has been and continues to be the driving force behind Zambia's economic development and cites research firm BMI Research's 'Zambia Mining Report', released in January this year, which says the Zambian mining industry is expected to expand steadily over the next eight years as the country's regulatory environment remains favourable.
"Mining, if well managed, can also be the springboard for the development of a diversified and resilient economy, owing to its ability to generate productive linkages with other sectors. Creating and strengthening connections between industries, local business and govern- ment is key to government's goal of diversifying the economy using the necessary technology, skills and resources," Hefer notes.
She explains that diversification includes broadening the range of minerals currently mined to cover nontraditional minerals, including gemstones, gold and industrial minerals; value addition to mining products using energy and material efficient strategies; and growing other industry sectors, such as agriculture. There has been "excellent growth" in the agriculture industry over the years, she adds.
"All stakeholders need to get involved and work together to ensure that economic growth also ensures environmental sustainability," she states, adding that the event's theme this year is 'Repositioning for environmentally sustainable economic growth'.
Showcase
Caminex, Zambia's premier Copperbelt agricultural, mining and industrial trade expo, will showcase the latest in products, machinery, technologies and services of these and related industries.
"Visitors will have the opportunity to network with industry professionals, get advice from technical experts, view machinery demonstrations and benefit from the knowledge and skills shared during the daily business seminars that are free of charge," she adds.
This is the second year in which the show will be presented as the rebranded Caminex. It was previously hosted as the Caminex and (the) Copperbelt Mining Trade Expo and Conference. The show has excellent local support, as it is hosted in conjunction with a local partner, nonpofit and nongovernmental organisation the Copperbelt Mining, Agricultural and Commercial Show Society, says Hefer.
Moreover, there will be more business seminars this year, compared with the number of seminars last year. "Last year's seminars showed high attendance, as people in the area are hungry for knowledge and learning – forums providing access to this information are not readily available in the Copperbelt," Hefer explains.
The organisers cannot provide detailed information regarding the seminar programme, as it is still being finalised. Hefer mentions, however, that expert speakers will cover topics ranging from mining, health and safety, security, power and water to agriculture, training and finance, among others.
Specialised Exhibitions Montgomery is expecting more than 4 000 visitors from 13 international countries and Zambia, while there will be more than 100 local and international exhibitors at the event.
The event is endorsed by the Zambian Ministry of Mines and Minerals Development, the Zambian Ministry of Agriculture, the Zambian Ministry of Fisheries and Livestock, the Department of Trade and Industry South Africa and the South African Capital Equipment Export Council.
"Caminex is an important trade platform for the Copperbelt region and, by using Caminex as a platform, exhibitors have direct contact with new and existing clients within a controlled environment, all in one venue," Hefer concludes.