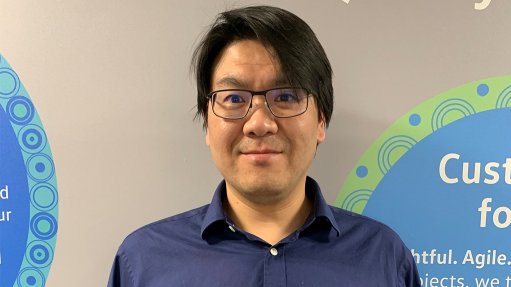 Microgrids are a good energy solution for mines
A microgrid is a combination and coordination of generation, storage and load assets in a power system that is completely customised and self-sustained.
It can be an island, islandable and/or grid-connected. It addresses energy security, affordability and sustainability through dispersed, locally controlled, independent energy systems customised to end-user requirements. It performs this by carefully balancing supply and demand with intelligent control. It is constantly evolving whilst being versatile to its requirements.
Traditionally, operations were backed up by diesel generators, which are reliable (i.e. backup power when needed), but are high carbon emitters during operation. "The addition of renewable energy sources can significantly reduce the emissions and operating costs of on-site generation. Therefore, by incorporating these systems, companies are now able to commit to and attain environmental goals and targets with operational reliability. Since renewable generators at this stage cannot completely mitigate fossil fuel generators, the offset they provide is significant to meeting environmental targets.
Microgrids make renewable generation viable/feasible to economic-driven clients in the mining and industrial areas of businesses by incorporating them with traditional fossil-fuelled generators and storage.
The main concerns faced by many Southern African mining and industrial clients are detailed below:
Poor reliability and quality of supply of the utility network.
Lack of capacity of the grid supply – weak network needing gensets to be started.
High cost of diesel.
By combining and coordinating the generating, storage and load assets appropriately, a microgrid will address these concerns by:
Controlling the power quality and reliability of supply.
Providing the additional capacity needed.
Alternatively, the most economical generators will provide an offset or total mitigation of the diesel system.
How does Proconics produce a customised microgrid solution?
We follow the SAT/IEC62898 standard and perform the following tasks:
Analysis of energy needs (thermal, steam, gas, hydrogen)
Identification of suitable generators
Techno-economic model and financial analysis
Technical consideration
Risks
Microgrid Implementation and Case Study
Our case study is a mine in Zimbabwe with a total load of 18MVA. It has a grid connection, diesel generators, a 12MW photovoltaic (PV) solar farm, and power factor correction. There are frequent supply interruptions and power quality issues leading to high diesel generator operation and fuel consumption.
Proconics performed the microgrid study, detailed above, and recommended the following:
Phase 1: Increase the existing PV capacity and add a micro-grid controller to ensure that the maximum PV output matched the mine's maximum demand. Excess energy generated is banked with the utility (ZETDC) for use within the same month.
Phase 2: The implementation of a microgrid controller, to create the balance between generation and demand, whilst additionally improving supply quality. This would expand the PV capacity to double the existing capacity in order to maximise the amount of energy that can be banked. A battery energy storage system can be added at this point, but is not justifiable on pure economic grounds.
A two-phase process minimises the risk to the mine in case the banking arrangement is not workable.
Bryan Tam is an Electrical Engineer specialising in microgrids, with a demonstrated history in successfully delivering brown- and greenfield projects in the data centre and backup power systems in commercial and industrial infrastructures.
He gained 10+ years of experience from electrical consultancy, energy management, Original Equipment Manufacturers (OEM), and non-profit businesses in feasibility studies, design, project implementation, project management, operations and maintenance. Tam now focusses on renewable integration and implementation, and digitisation in and of microgrids.