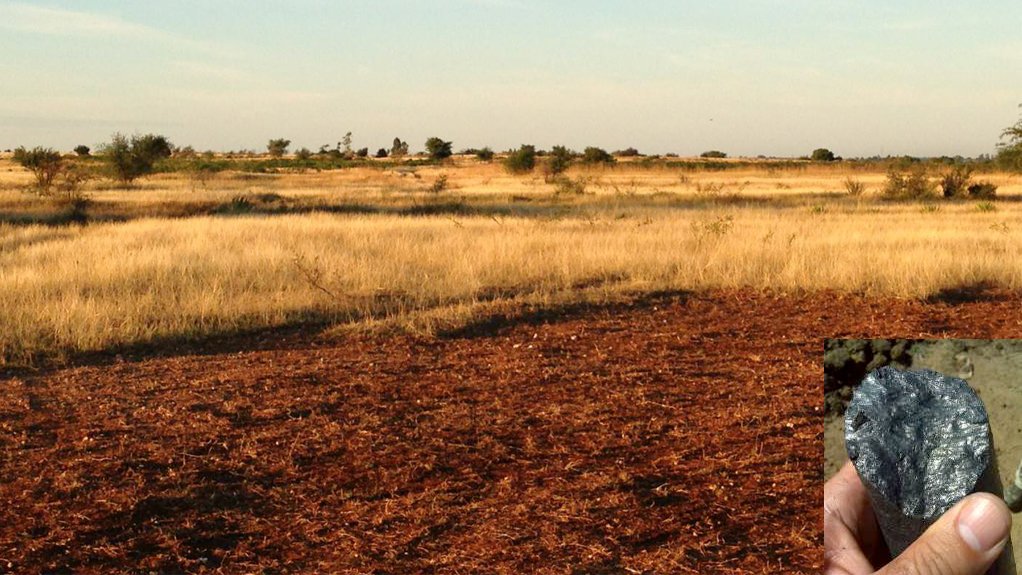 Molo graphite project, Madagascar
Photo by: Energizer Resources
TORONTO (miningweekly.com) – The positive results of a feasibility study (FS) on project developer Energizer Resources' Molo graphite project, in Madagascar, have confirmed that the project will be economically viable using a mine design that is both conservative and realistic.
TSX-listed Energizer said on Thursday that the FS had placed an after-tax net present value, when applying a 10% discount rate, of $389.8-million on its 100%-owned project, while the internal rate of return was calculated at 31.2%.
"Completion of the feasibility study is a significant milestone along the development path of our Molo graphite project. It indicates [that] the project has attractive economics and that we have one of the lowest operating costs in the industry.
"Our graphite deposit is large enough to realise a very long mine life and the plant is scalable so we can quickly ramp up production, if so required. The plant will be able to produce a high-quality graphite concentrate, which can supply the entire spectrum of end-uses for natural graphite, including the foil and electric vehicle battery markets," CEO Richard Schler advised.
The global graphite market was heating up in the wake of increased technological applications for the carbon allotrope, including US automobile maker Tesla's construction of its upcoming GigaFactory battery plant, in Nevada, which was expected to double world graphite demand by 2022.
Prepared by independent consulting engineering firm DRA Projects, the FS considered a mine that would produce an average of 856 701 t/y of ore, which would be processed to produce an average of about 53 017 t/y of graphite concentrate starting in 2017, over the 26 year life-of-mine (LoM).
The study also assumed that the $188.2-million mine would be funded on a 50% debt and 50% equity basis. Steady-state costs were expected in the third operational year onwards, with the difference being in additional expatriates on site during the first two years.
The Molo project had National Instrument 43-101-compliant proven reserves of 14.17-million tonnes, grading 7% graphitic carbon, and 8.37-million tonnes, grading 7.04% carbon, in the probable reserve category.
The project had measured resources of 23.62-million tonnes, grading 6.32% carbon, and 76.75-million tonnes, grading 6.25%, in the indicated category.
The Molo project would include the construction of an openpit mine, a processing plant with a capacity of 862 000 t/y of ore and all supporting infrastructure including water, fuel, power, tailings, buildings and permanent accommodation.
The mine would use four 2 MW diesel generators, with three running and one on standby, and water would be supplied from a well field that had been defined by drilling and geohydrological modelling.
The processing plant would consist of conventional crushing, milling and flotation circuits followed by concentrate filtering, drying and screening. The waste-heat generated by the power station would be used to dry the concentrate.
The tailings storage facility, in the form of a valley dam layout, would be about 1.5 km to the west of the process plant and would be designed to accommodate the run-of-mine tonnage for the LoM.