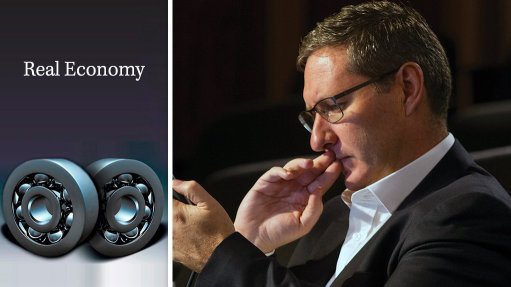 Following a somewhat questionable hiatus in September, petrol and diesel prices resumed their sheer climbs in October, leaving motorists with the financial equivalent of altitude sickness. The decision to freeze prices last month (apart from a 4.9c/ℓ increase to cater for a wage settlement) was dubious, as it came at the expense of clearly defined rules in the way the country's regulated fuel prices are set.
To offset what would have been a 25c/ℓ hike, government dipped into an account funded through the Slate Levy Mechanism – a self-adjusting levy designed to smooth the effect of any under- recoveries recorded across all fuel grades. The levy is set at zero until the cumulative underrecovery, or slate, rises above R250-million. The larger the slate, the bigger the levy introduced.
Government has always insisted that the September intervention was a one off – an argument that, on the face of it, can be sustained after government opted for a hands-off stance in October. Nevertheless, the move sent a somewhat worrying signal that the fuel-setting formula may again be open to political manipulation. In principle, there is a problem with government adjusting the formula. However, such revisions should be the outcome of transparent processes.
Besides debating the formula, including the level and number of taxes and levies in the price, the current sustained period of high fuel prices presents the country with an opportunity to initiate a serious debate on the role electrification could play in financially derisking domestic transport. Such a debate is opportune, owing to several factors that have come to the fore recently.
Firstly, the product is increasingly available and cost competitive, with more and more carmakers producing battery electric vehicles (EVs) and some even starting to introduce fuel cell EVs. Bloomberg New Energy Finance's latest forecast is for EV sales to increase from a record 1.1-million worldwide in 2017 to 30-million in 2030 as EVs become cheaper to make than internal combustion engine cars.
Secondly, South Africa currently has surplus electricity, which means there is no immediate constraint to fuelling a growing fleet of EVs. Indeed, such a fleet would offer an attractive new source of revenue for Eskom's off-peak supply.
Thirdly, EVs would help, over time, to decarbonise South Africa's transport system, without major subsidisation. This is largely because the country's electricity industry is on the cusp of a significant, and unsubsidised, decarbonisation phase. As the latest draft of the Integrated Resource Plan confirms, solar and wind, supported by flexible generators, are this country's least-cost new generation proposition.
Lastly, it's a genuine opportunity for aligning South Africa's industrial and energy policies with international market appetites. In energy, it would be about cali- brating manufacturing to a consistent deployment of onshore wind and solar photovoltaic plants domestically. From that foundation, material export growth could be pursued. In automotive, meanwhile, it should be about convincing the original-equipment manufacturers to view South Africa as a global EV production hub.
Given our economic predicament, it's surely time for policymakers to make virtue of necessity.