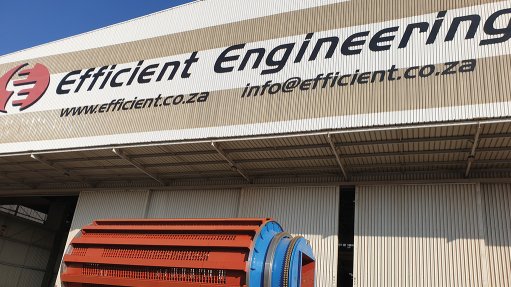 With over 50 years of experience, Efficient Engineering specialises in the design, engineering and fabrication of equipment for the mining, earthmoving, materials handling and minerals processing sectors.
The company also operates a specialised fabrication division servicing the petrochemicals and oil and gas industries, with compliance to most international codes, standards and specifications.
As a Level 3 broad-based black economic empowerment company, Efficient Engineering has built on its legacy of half a century and today is recognised by both international original equipment manufacturers (OEMs) and end-users for its engineering and manufacturing capabilities and quality standards.
Operating an extensive design and engineering facilities footprint in South Africa, the company is committed to maintaining its world class infrastructure with continued investment in modern machinery and equipment to match its depth of in-house technical expertise.
Competent and skilled artisans, including boilermakers and coded welders, are part of the team. All work done is underpinned by international quality standards in the company's ISO-certified facilities, and safety remains an important cornerstone of the company's operations with a continued focus on zero harm.
This is especially important as many global OEMs active in South Africa look to maximise their local content, due to considerations of cost effectiveness and disruptions in global logistics.
Efficient Engineering also produces equipment for numerous end-users across industry sectors and has the capacity and agility to fulfil orders rapidly giving the company a major advantage in an environment where issues in global supply chains have led to longer lead times.
Efficient Engineering prides itself on its long-established reputation as a trusted brand across numerous industry sectors. The company is committed to ongoing investment to ensure the sustainability of the South African engineering sector and to contribute towards building the South African economy.