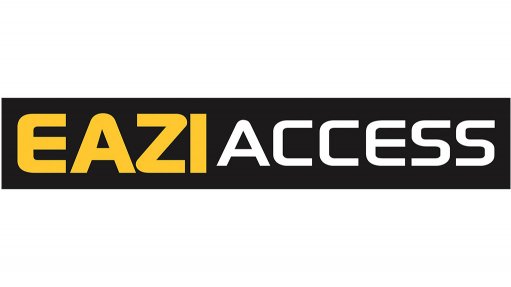 About Eazi Access
Eazi Access is Africa's market leader in work-at-height and material-handling solutions. Our comprehensive offering includes rental, sales, servicing and training across a range of industries and applications.
We are a 100% South African-owned company with an extensive footprint across the country and a growing presence throughout sub-Saharan Africa. We have the largest, most diverse fleet of equipment on the continent, which is backed by a strong network of skilled technicians and our commitment to providing 24/7 support to our customers.
We have built a solid foundation and are consistently recognised by our customers for delivering exceptional service. The factors contributing to our early success are still part of our company today: a strong focus on safety, our responsiveness to macroeconomic and industry developments, and our ability to develop innovative solutions that benefit our customers.
Our story
Founded in 2003, Eazi Access has a strong legacy of entrepreneurship and determination. We started as a rental business and from there established a solid customer base and a good reputation in the market. This allowed us to set up our sales and services operations in 2007 and our training arm, Uplift Quality Solutions, just six years after going into business.
Over the next decade, different areas of the business continued to grow and develop successfully in their own right. In 2014, we had branches across South Africa, and operations in Namibia and Mozambique. By 2017, we had a total of 15 branches. Today, we are able to bring them all together to offer a one-stop solution to our customers that incorporates rental, sales, service and training options through a single point of contact.
Our solutions
As industry experts, we develop solutions with our customers' specific needs in mind and accommodate the ever-changing requirements of each customer and project. Our solutions include:
Rental
Eazi Access began as a rental business, and this remains one of our core strengths. From local projects to large multinational ventures, we understand what it takes to provide high-quality, reliable rental machines to customers across a range of industries.
Sales
We sell new and used equipment to customers looking to make a long-term capital investment in machinery. We maintain our customers' machines to the highest standards and stock a wide range of parts and accessories, enabling us to provide unmatched after-sales service and maintenance.
Service
Our internationally trained employees are experts in their field. This enables us to provide quality support for machines we rent and sell. We have the largest, most qualified team of technicians in the industry and an extensive maintenance network for servicing equipment.
Training
Our safety promise underscores every facet of our business. Uplift Quality Solutions, our training business, specialises in operator training on mobile elevated work platforms (MEWPs), telescopic boom handlers, forklifts, overhead cranes and mobile cranes. Customers can choose between having their own operators trained in line with industry standards and manufacturers' specifications, or we can provide readily available, trained Eazi Access operators to work on-site.
Our fleet
We partner with the world's leading equipment manufacturers and have the largest, most diverse fleet of boom lifts, scissor lifts, vertical lifts, personnel lifts, mini cranes and telehandlers on the continent. Our fleet is maintained in line with manufacturers' specifications, and relevant legislation and regulations.
It's supported by our network of technical experts and an extensive supply of parts, ensuring our customers gain the maximum benefit from the equipment they use. If required, we can place qualified machine operators, trained to the highest industry standards, on any site where our machines are used. Our site supervisors and other qualified personnel are also available to provide assistance "on the ground".
Our industry expertise
Eazi Access has partnered with a wide range of companies, offering our reputable brands – JLG, Maeda, Magni and Power Towers – on projects of diverse scope and scale. Our experience and expertise enable us to develop innovative solutions for customers in the mining, construction, heavy industrial, light industrial and entertainment industries. We also work closely with industry bodies to set, and promote conformance with standards in the industry.
Our mining expertise
Eazi Access has worked with a broad spectrum of mining clients across Africa. We understand the unique characteristics and risks of each environment, whether it's opencast or underground, and the challenges of workspace constraints. This enables us to provide purpose-built machines and mobile work platforms that meet the production and safety requirements of any location.
Reliable equipment for diverse mining applications
Our solutions support a diverse range of material-handling applications, including excavation and extraction, transport, processing and recycling. Our machines are ready on-site, from day one, which means you don't lose a single second of production time. Machine servicing and maintenance is done in line with an appropriate preventative maintenance schedule to ensure minimum disruption, and maximum uptime.
Work platforms that are fit for purpose
The conditions of a mine's physical environment pose a significant risk to personal safety. Limited visibility, space constraints, and uneven and sloping ground present a unique set of challenges. We partner with leading equipment manufacturers to ensure that each machine on-site is fit for purpose, and that every solution we design enables productivity in the safest way possible.
Training for safety
We help you ensure that every operator on your mine is well versed in safe operating procedures. Our training courses align with the highest standards in the industry, which means each operator receives quality instruction and training, with a focus on safety.
We understand what drives efficiencies on-site. Our industry experts will work with you to develop solutions that ensure high uptime and availability, so you can achieve even greater productivity gains while maintaining a safe working environment. Working with Eazi Access enables you to rationalise your supply chain and keep operating costs down, enabling you to focus on productivity and growth.