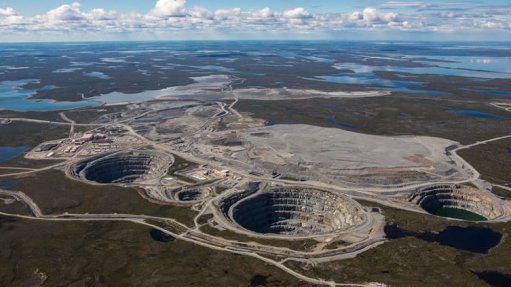 The Ekati diamond mine, in Northwest Territories, is being prepared for a restart, with 60 furloughed employees to be recalled with effect from early December.
Owner Dominion Diamond says it is recalling employees in anticipation of an agreement to restructure its debt and to fund the company.
An agreement with banks comprising its senior secured lenders and an ad hoc group of holders of second lien note is expected "in the near future", the diamond mining company said on November 13.
Dominion in April filed for creditor protection and, pursuant to an order from the Companies' Creditors Arrangement Act Court, the company is protected from its creditors until December 15.
Last month, a deal to sell Ekati to an affiliate of Dominion's parent company, The Washington Companies, for $126-million, fell apart.