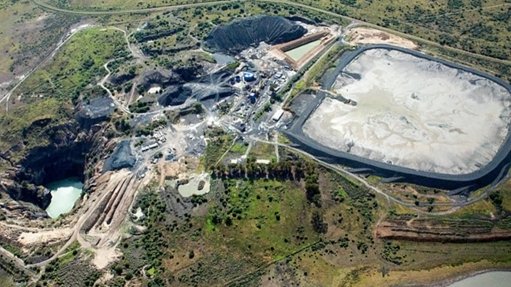 JOHANNESBURG (miningweekly.com) – Dual-listed DiamondCorp will on Monday start retrenching employees at its Lace diamond mine (LDM), near Kroonstad.
Discussions between its business rescue practitioners (BRPs) and the Association of Mineworkers and Construction Union have terminated, without a settlement being reached on a collective agreement to allow care and maintenance at the miner's operations to start.
As a further consequence of the start of retrenchments, the senior secured status necessary for the effectiveness of post commencement financing pursuant to an agreement with the Industrial Development Corporation is no longer available.
Following discussions with the major affected parties, LDM has appointed Lebogang Mpakati of Independent Advisory as joint BRP alongside Daniel Terblanche of Deloitte & Touche.
"Unless there is an accelerated plan and route for funding in place which can be completed by mid-May 2017, including a significant restructuring of all debt, and successful exit from the business rescue process, then it is likely that the group would need to be placed into administration," said DiamondCorp.