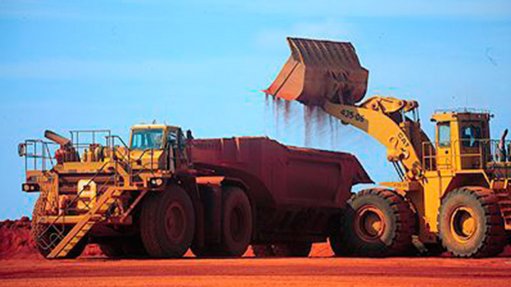 OUTPUT Panda Hill could deliver niobium at $16.67/kg at a base case throughput of two-million tons a year
The $8-million prefeasibility study (PFS) for the development of Africa's first niobium mine, the $185-million Panda Hill project, in Tanzania, is expected to be completed by the first quarter of next year, says the mine's owner and operator, niobium development company Cradle Resources.
"At a base case throughput of two-million tons a year, Panda Hill could deliver niobium at $16.67/kg," adds Cradle Resources MD Grant Davey.
Following the completion of the PFS, Cradle Resources will conduct a follow-up definitive feasibility study (DFS), which is expected to be completed by the end of the year.
"This will clear the way for mine construction to get under way in an ever-tightening global supply market for the steel-strengthening commodity."
Cradle Resources expects the DFS to cost about $15-million, with any additional financing earmarked for project development, says Davey.
He adds that the two-million-ton-a-year throughput will generate a 28-year life-of-mine and that the company will get its return on investment in 2.8 years. He says the current global market for niobium ensures a high margin business of about 55% for what is now a strategic metal for the US.
"The fact that the past six years of strong niobium prices have not stimulated any new project shows a supply crunch point coming, with consequential price gain potential."
Brazil-based niobium and niobium technology supplier Companhia Brasileira de Metalurgia e Mineração is one of three major suppliers of the metal, responsible for 84% of the current global supply. Davey notes that no new producers have entered the market since 1976.
"In this environment, the Panda Hill project is the most viable undeveloped niobium deposit in the world, with a 6.5-million-ounce resource and 2.5 g/t of gold equivalent."
Davey says there are no signs of any other significant new niobium suppliers emerging, which is why Cradle Resources is confident that Panda Hill can add about 5% to the world's total yearly supply.
Cradle Resources is a significant international niobium development company by virtue of its 50% interest in the Panda Hill niobium project.
Davey says Cradle executed a binding agreement with Africa-focused mining investor Tremont Investments in July to provide up to $20-million in investment to earn up to 50% of the Panda Hill niobium project.
"Cradle is excited to introduce an investor of Tremont's calibre to assist in developing the world-class Panda Hill niobium project. After four months of extensive due diligence, Tremont's $20-million commitment is a positive reinforcement of the quality of the project," says Davey.
He adds that, following the partnership agreement, Cradle has the financial, commercial and technical support to drive the project into production.
The Panda Hill niobium project is located in the Mbeya region, near the borders of Zambia and Malawi, about 650 km west of Tanzania's capital, Dar es Salaam.
"The industrial city of Mbeya is only 35 km from the project area and will be a significant service and logistics centre for the project."
A significant historical technical database on the project has been acquired by Cradle, including drill core, mapping and assay data from research campaigns undertaken between the 1950s and 1980s, says Davey.