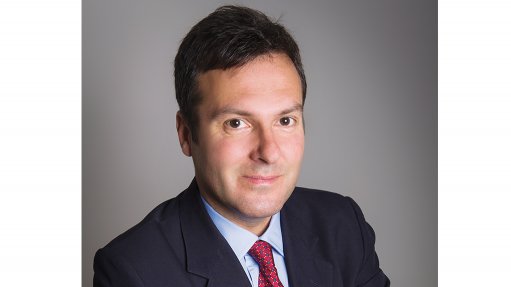 MANOLI YANNAGHAS When conveying any kind of information, each person requires something different. If you are not in the room with them you can not fully gauge their response
Energy and electrical asset management specialist, Voltvision states that its Big Data software solution can help miners improve their electrical network efficiency, reduce energy costs, enhance asset performance and generate independent, accurate greenhouse-gas (GHG) emissions measurements. The latter can be used for environmental, social and corporate governance (ESG) reporting.
The company, established in 2017 by a group of former mining and electrical engineers, developed the solution using its in-house experience in electrical engineering, mechatronics, mining production and procurement.
The solution uses a 'plug-and-play' device to extract and analyse high-resolution data generated by electrical equipment to establish a baseline understanding of a mine's power consumption, losses and quality, explains Voltvision co-founder and MD Manoli Yannaghas.
The Voltvision device, called the 'Cube', captures up to 2 000 data points, including volts, amperes, power factor, waveform, harmonics and temperature. The device is connected to the high voltage network and transmits data using WiFi or 4G.
The data is cloud-analysed, ensuring Voltvision's live dashboards and reports are as accurate as possible. This accuracy enables its clients to act in real time if needed.
Moreover, the solution does not require a shutdown for installation, and its user-friendliness means that onsite personnel can easily install it.
Yannaghas says that the software allows users to effectively manage their electrical assets, achieve power usage optimisation, and attain ESG compliance. Mining companies can focus on a single application, all three, or various combinations of the three. Further, he notes that the applications need not be applied to the entire network, explaining that a mine could use the software to monitor and analyse, for example, a "particularly problematic ball mill".
Power usage optimisation leverages Voltvision's accurate power quality and consumption monitoring to correct unbalanced and inconsistent power, thus reducing or eliminating power losses and excess consumption. It can ensure that electrical equipment receives optimal voltage and precisely matches equipment output to production requirements.
In addition to enabling predictive maintenance, the Asset Management application uses specific fault and machine-based algorithms to provide an advanced warning of developing equipment faults. It also helps maintain optimum energy output, regardless of the equipment's age.
The ESG Compliance application calculates carbon dioxide and GHG emissions. Moreover, Yannaghas states that, as the data is time-stamped, it can be used for ESG reports. The reports are compliant with all existing ESG frameworks.
He adds that mines, in their quest to achieve net-zero emissions, often miss the "low-hanging fruit". He cites, for example, the fact that efficiencies gained on the back of the Power Optimisation function could reduce a mine's annual Scope 1 and 2 emissions by up to 20%.
"Companies skip directly to implementing capital-intensive, renewable-based solutions without an accurate picture of how much energy is required. They rarely, if ever, consider how their consumption is affected by inefficiencies in the network or inadequate power quality."
He suggests that the Voltvision software can create a path to decarbonisation, with "quick wins" through network optimisation. This reduces costs, power consumption and emissions but also positions the mine for "grander" decarbonisation efforts in the future.
Looming Climate Crisis
Yannaghas describes climate change as one of the direst threats modern humanity has ever faced.
It is a 'crisis multiplier' phenomenon that will not just impact weather patterns, food security and access to basic natural resources such as fresh drinking water but will likely affect international peace and security over the longer term.
He notes that, through the adoption of the Glasgow Pact following the COP26 summit, countries pledged to phase down the use of fossil fuels and commit to a common timeframe and methodology for reducing national GHG emission levels.
"To achieve the Pact's objective, global emissions must reduce by 45% by 2030 from 2010 levels, and the world will need to reach a state of net-zero emissions by 2050.
"According to the Science Based Targets Institute, a global partnership initiative that aims to drive ambitious climate action in the private sector by enabling companies to set credible and science-based emission reduction targets, the pathway to achieving that target is stringent. Companies, especially the large industrial consumers of fossil fuel energy, will need to implement at least a yearly 4.2% linear contraction rate in Scope 1 and Scope 2 emissions until 2035."
He advises that embedding a decarbonisation strategy, or an energy reduction mindset, in operational practices can facilitate significant cost benefits and improve operational performance and employee safety.
Indaba
Yannaghas says he is looking forward to attending and presenting at the Investing in African Mining Indaba, to be held at the Cape Town International Convention Centre from May 9 to 12.
"The ability to speak to people in person is essential," he says. He comments that, while platforms such as Zoom and Microsoft Teams have been relatively effective in facilitating communication, the inability to be 'in the room' with other people makes the engagement less personal and interactive.
"When you're conveying any kind of information to, for example, the mine manager or someone in the finance department, each person will require something different. If you're not in the room with them, you can't fully gauge their response."
Online engagements are typically more rigidly structured and less genuine than in-person interactions, which can create challenges when trying to build trust; something that is essential when forming relationships.