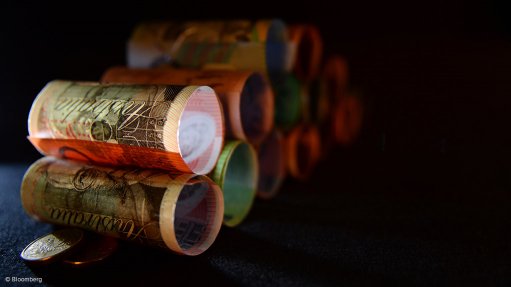 Photo by: Bloomberg
PERTH (miningweekly.com) – ASX-listed Cyprium Metals has completed a A$31.6-million capital raise and has announced the appointment of new management.
Barry Cahill has resigned from the company's board and as MD, effective immediately, with Clive Donner appointed as MD, also effective immediately.
Donner is an experienced mining private equity and financing expert who has financed over 50 mines globally. He founded and actively managed two private equity funds which focussed on emerging and midtier mining companies.
Meanwhile, Matt Fifield has been appointed as nonexecutive interim chair, effective immediately, as Gary Comb transitions from his role as chairperson to that of nonexecutive director.
Fifield is the MD of Pacific Road Capital, a leading resource investment firm, and he has participated in over $10-billion of capital raising and M&A transactions across his career and is a leading voice on responsible resource investing.
Milan Jerkovic has been appointed COO, also effective immediately.
Jerkovic is an experienced mining veteran who will assist in the execution of the development plan for the Nifty copper mine and provide leadership input to the development team in the company. Jerkovic has previously built resource companies from early stage, under‐financed geological opportunities to fully engineered, built operations and capitalised companies.
Meanwhile, Cyprium on Monday also announced the completion of a A$31.6-million capital raise to pursue work at the Nifty copper project.
The company completed the placement of 600-million new shares, at a price of 4c each, to raise an initial A$24-million, with the placement strongly supported by sophisticated and professional investors.
Cyprium also completed an entitlement offer, issuing 125-million new shares to raise A$5-million. The oversubscription in the entitlement offer shortfall enabled the company to place an additional 65.5-million new shares, raising a further A$2.6-million.
"The board is very appreciative of the strong support from current shareholders and welcomes a number of new institutional investors onto the register," said Donner on Monday.
"The oversubscribed equity raising has now been completed, which together with the $14.5-million bridging facility closed last quarter, provides the company with the capital to advance the Nifty technical studies and finalise an appropriate development funding package next year. This will enable the delivery and execution of our strategy to restart the Nifty project as a larger scale openpit copper operation."
The life-of-mine study at Nifty is focused on an integrated copper oxide heap leach solvent extraction and electrowinning (SX-EW) starter operation and the larger scale sulphide openpit.
It is anticipated that the oxide heap leach SX-EW will produce 25 000 t/y of copper cathode for over seven years and that the sulphide concentrator will produce between 28 000 t/y and 40 000 t/y of copper in concentrate over 15 years. These assets would support a long mine life project in excess of 20 years.
These studies are currently underway and anticipated to be completed by the first quarter of 2024.