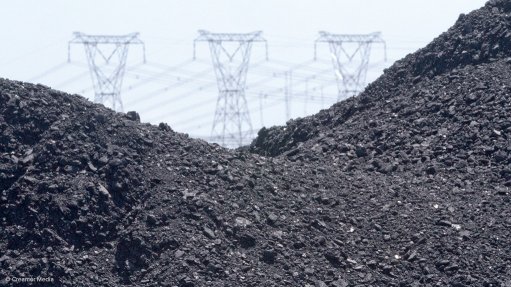 COAL RESISTANCE The world's resistance to using coal as an energy source is the key challenge facing South Africa's coal-to-liquids sector
Photo by: Duane Daws
South Africa's coal-to-liquids (CTL) future will be influenced by changing energy dynamics regionally and worldwide, particularly in terms of increasing natural gas exploration in south-east Africa, says investment and development advisory firm africapractice consultant Sinethemba Zonke.
"Coal is still viewed as one of the 'dirtiest' forms of energy, and cleaner alternatives, such as gas, will likely find more investment," he tells Mining Weekly.
Zonke says petrochemicals major and world CTL pioneer Sasol has stated that it aims to invest in natural gas projects in Southern Africa and North America. "This would possibly see the energy group invest in more gas-to-liquids (GTL) plants."
Zonke highlights that Southern Africa has significant coal reserves, particularly in South Africa, Botswana and Mozambique, and that these nations want to exploit their reserves.
He points to South Africa's plans to diversify its energy mix, which he argues will require ongoing investment in CTL. He, therefore, maintains that Sasol will remain one of the key players in this sector.
"The group's investments in mining projects through its mining subsidiary, Sasol Mining, will ensure that the CTL sector remains viable in South Africa. CTL could be a critical step for South Africa in terms of alleviating its dependence on foreign markets for liquid fuels; investments in CTL would also play a significant role in reducing South Africa's energy import bill."
Zonke suggests that the world's resistance to using coal as an energy source is the key challenge facing the country's CTL sector. Further, the South African government has proposed a carbon tax law, which has been scheduled for implementation in 2016. If implemented, carbon tax would further burden coal investors, which makes GTL a more lucrative alternative.
"Nevertheless, South Africa's need to be energy independent could be the main factor contributing to further investment and growth in the CTL sector," concludes Zonke, suggesting that the State-owned mining company proposed by government, African Exploration & Mining Finance Company, could be government's vehicle to ensure continuing investment in CTL.