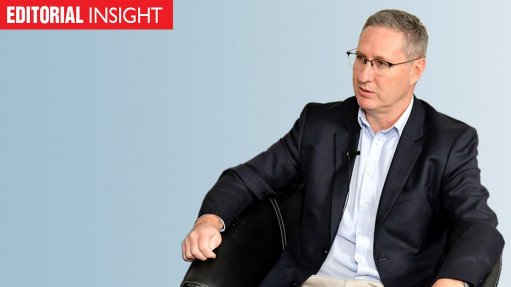 South Africans won't agree with all the analysis and recommendations contained in the Organisation for Economic Cooperation and Development's (OECD's) latest report on South Africa. There is likely to be particular objection to the suggestion that an enforcement mechanism be developed to allow road operators to retrieve outstanding e-toll debt.
Nevertheless, the 'OECD Economic Surveys: South Africa 2022' report offers useful insight into the critical link between infrastructure and productivity. Reliable infrastructure, the report states, provides the basic foundation for productive economies. And productivity growth in South Africa, it concludes, is being held back by an insufficient provision of high-quality infrastructure, from electricity to roads and railways to water and telecommunications.
South Africans are already sensitised to the symbiotic relationship between stable electricity supply and economic performance – a link that is also made by the OECD, which describes the country's electricity shortage as its "most pressing internal bottleneck to growth".
The importance of effective public investment in, and maintenance of, infrastructure to productivity is not always fully appreciated, given that the concept is typically linked to the structural deficiencies of this country's labour market. Understanding this relationship is important, however, especially given that productivity and infrastructure have been declining in tandem in South Africa for about a decade.
The productivity figures included in the OECD report make for especially disheartening reading. One shows that South Africa's declining total factor productivity is not only entrenched but that it represents a decoupling from positive trends in countries such as China and India. When measured on the basis of gross domestic product per hour worked, South Africa's performance is far closer to the OECD's worst performer than it is to the OECD average, let alone the bloc's best performer.
South Africa's productivity growth, the report states, has been falling for a decade and reflects, firstly, poor infrastructure in telecommunications and transport.
The financing of road infrastructure is "insufficient", while the lack of systemic and regular maintenance is accelerating road deterioration. In addition, the lack of competition in port services has contributed to lower investment, higher tariffs and a diversion of sea traffic. Likewise, low-quality and unequal telecommunication infrastructure is slowing the digitalisation of the economy.
The OECD recommends that the funding of road infrastructure from the Budget be augmented based on cost-benefit analyses and that transfers of maintenance funds to local authorities be made conditional on preventive maintenance being implemented. In the area of digital infrastructure, it recommends that new frequencies be allocated and that the sector regulators and the Competition Commission be aligned to strengthen competition policies and their enforcement. To improve productivity, public investment needs to become more effective, notably by strengthening the selection process for large infrastructure projects, the report adds.
Increasing infrastructure investment and quality is insufficient on its own to lift productivity. Naturally, such investments have to be coupled with vast improvements in education and healthcare, as well as reforms aimed at boosting sector competitiveness and business dynamism. Nevertheless, infrastructure is a crucial part of the solution.