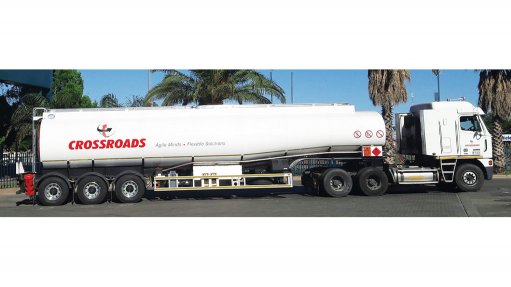 Crossroads is celebrating nearly 90 years of operations that puts it among the top firms serving customers' logistics, supply chain and specialist requirements in Southern, East, and West Africa.
The now black-owned, Level 2 BBBEE business had humble beginnings when Joe Jowell turned his service station into a transport business with his Buick pick-up. That pioneering spirit continues today as the diversified domestic and regional group serves some of the most well-known and respected brands in the fuel and bulk liquids, value chain optimisation, general freight, closed-circuit supply chains into Africa, and a burgeoning hazardous materials (explosives) operation, among others.
Crossroads has employed the deep expertise of its executive, operational management and employee teams to continue a long tradition of providing logistics and supply chain services to several world-leading mining operations in and around Southern Africa, including offshore mining vessels, during a time of economic and other challenges for the sector.
Crossroads has also long-served the logistics needs and met the stringent safety requirements of the fuel majors in South Africa as well as the liquified petroleum gas industry for bulk and cylinders. These industries arguably maintain some of the most onerous safety protocols in the commercial world and Crossroads is proud to have fostered an exceptional record in partnership with its customers.
This subsidiary of Community Investment Holdings employs more than 900 people, owns a fleet more than 400 modern, top of the line vehicles, and maintains robust relationships with regional, small-scale general freight sub-contractors. This growing flotilla of managed service providers meets the growing, route-specific needs of customers who benefit from the thorough knowledge of local operating conditions.
Crossroads' strategy combines the best available skills and supply chain management specialists and best-in-breed information technology systems that enable it to provide customers with the most efficient and cost-effective logistics and supply chain management solutions available.
The business is Dekra-certified for ISO 9001, ISO 14001, OHSAS 18001, and is also SQAS-accredited.
www.crossroads.co.za