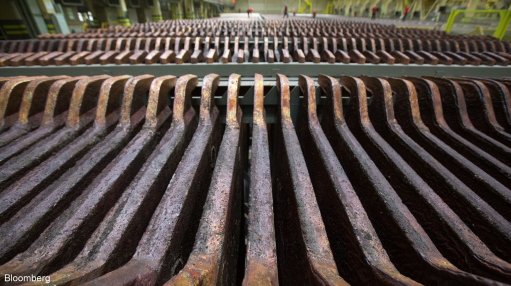 The US Department of Energy (DoE) has included copper in its latest critical minerals assessment, which evaluates materials for their criticality to global clean energy technology supply chains.
The assessment is used to compile the DoE critical minerals list of energy-specific critical and near-critical materials through 2035, as well as to inform DoE research priorities.
Besides copper, the final assessment list includes aluminium, cobalt, dysprosium, electrical steel, fluorine, gallium, iridium, lithium, magnesium, natural graphite, neodymium, nickel, platinum, praseodymium, terbium, silicon and silicon carbide.
". . . [This] is the first time a US federal agency is following the lead of the EU, Canada, Japan, India, China and others by characterising copper as critical through its inclusion in the official DoE critical minerals list," comments Copper Development Association (CDA) president and CEO Andrew Kireta.
The CDA, which has been advocating for copper to be declared critical, notes that the DoE has recommended a designation for copper of 'near-critical' in the medium term (2025 to 2035).
"While the DOE critical material list is focused only on the importance to energy technologies, we know copper is critical to overall US economic and national security. CDA will, therefore, continue to advocate for copper's inclusion on the official USGS critical minerals list, an effort that has bipartisan support in congress and from governors across the country," says Kireta.
The DoE assessment serves as complementary analysis to other assessments conducted by the US government, such as those by the US Geological Survey (USGS) on behalf of the Department of Interior.
The CDA argues that the USGS should include copper in its official minerals list, owing to its dramatic supply risk. The CDA previously stated that the metal's risk score is above the threshold for automatic inclusion on the critical minerals list.
The CDA argues that the USGS addresses supply risk with a rearward-looking analysis that does not address current and forward-looking policy demands that could leave domestic supply chains short of critical minerals.
The USGS' last official evaluation for the 2022 critical minerals list is based on copper trade data that represents supply risk from 2014 to 2018, which CDA says is five to nine years out-of-date, and too old to be meaningful.