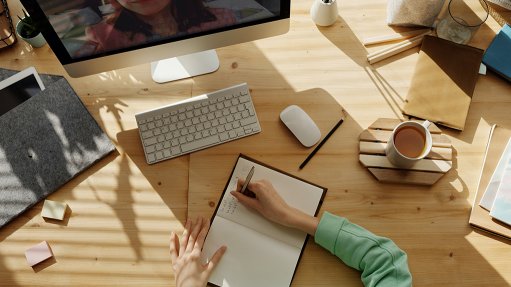 ADAPTIVE, CRITICAL LEARNING Mining companies need to adapt to remain competitive, requiring employees to obtain new knowledge and skills that are conducive to ideal health and safety practices
Training solutions provider KBC Health and Safety is aiming to improve health and safety in the local mining sector by managing mining contractors, says KBC Health and Safety innovation manager Natalie Pitout.
"Several of these contractors are used to working under less hazardous conditions in other industries, and require more assistance to ensure that they meet the safety and health requirements of the mining sector. Mining's legal requirements are changing regularly, and it is important that the mine, and contractors working at the mine, stay up to date to ensure that their employees are protected."
Pitout adds that a mine is a high-risk environment, with significant potential for large-scale environmental damage, loss of life and exposure to hazards that can be damaging to health.
However, mines in South Africa are considerably safety-orientated as the local sector complies with strict regulations that promote a culture of health and safety in the industry.
"South Africa has some of the best written legal requirements, as they have been based on actual incidents that have occurred. They are comprehensive and require that the mining house and contractors ensure that they partner with a specialist in the health and safety field to ensure that their interpretation of the various pieces of legislation keeps their employees safe and healthy."
KBC Health and Safety focuses on managing contractor risks and providing systems to track compliance on site. With a focused footprint in mining, KBC assists mining houses with their contractor management, and induction training requirements.
The company's standards and reciprocity models shorten the time taken to onboard contractors. This is done while ensuring that mining houses, both intercompany and intracompany, cover the basics of the Mine Health and Safety Act (MHSA) through KBC's induction training interventions, without jeopardising the quality of learning and the contractors' understanding of the MHSA and safety principles.
In addition to KBC offering a fully outsourced onboarding model to assist organisations in managing their contractor volumes, and ensure that individuals are inducted correctly in terms of the MHSA, the company also provides health and safety short courses, virtual reality training, compliance training and microlearning solutions.
Microlearning is a methodology of learning and training that focuses on breaking down outcomes-based information into smaller modules, designed to meet a specific outcome. These modules can then be uploaded to a learner management system for learners to view on a digital platform, or view through a quick response code.
"KBC also has a virtual safety officer programme, where we help to build up the capacity of the contractors to work in these hazardous environments. By focusing on these services, we ensure that people know and understand the rules and regulations of working in a healthy and safe environment."
Pitout emphasises that mining companies need to stay innovative and adaptive to remain competitive, and this requires employees to obtain new knowledge and skills that are conducive to ideal health and safety practices.
"Learning needs to be flexible, on-demand and on a continual basis to contribute to competitive performance. Continual learning will do just that. Critical learning also has its place and can make a difference in how health and safety practices are handled in the future."
Critical learning can be used to improve current processes, procedures and standards in mining health and safety, where lives can be saved and injuries can be prevented, she concludes.