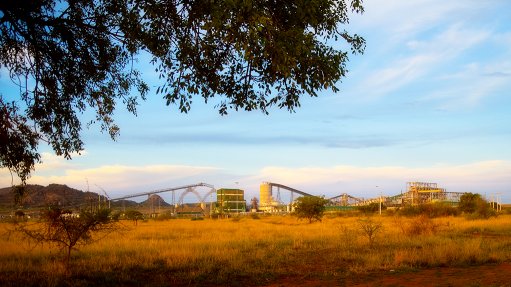 TRIPARTITE ALLIANCE Nel's electrolyser is a component of ENGIE's hydrogen solution, which will produce renewable hydrogen a mining haul truck at Anglo American's Mogalakwena mine
The Research Council of Norway has awarded dedicated hydrogen company Nel Hydrogen Electrolyser, a division of Nel ASA, a grant for a research project that seeks to further improve the efficiency and cost of Nel's next generation, pressurised alkaline electrolyser platform, the company announced in July.
The project focuses on continuous improvements of fundamental elements in the cell stack of Nel's alkaline electrolyser platform, which "already represents a novel stack design within the field of electrolysis".
These improvements are expected to further support realisation of large-scale electrolyser opportunities through lower total cost of ownership for Nel's customers. Nel will collaborate with Norwegian research and development partners on the project to significantly reduce both capital expenditure and operational expenditure costs.
"We are very excited to receive the support of the Norwegian Research Council for this project. It will help us continue basic research activities to further advance our next generation electrolyser platforms, helping maintain Nel's technology leadership. This will in turn contribute to reduction [in the] cost of green hydrogen, and stimulate on-site hydrogen generation from renewables to be used in the industry and transport sector," Nel Hydrogen Electrolyser technology manager Marius Bornstein stated at the time.
The grant has a value of $1.79-million, and the year-long research project was scheduled to start in the third quarter of 2020.
Meanwhile, Nel Hydrogen Electrolyser last year received a purchase order for a 3.5 MW electrolyser from French electric utility company ENGIE. The electrolyser is a component of ENGIE's hydrogen solution, which will produce renewable hydrogen for the world's largest fuel-cell-powered mining haul truck owned by mining major Anglo American.
At the time, the company noted that the electrolyser was scheduled to be installed during the course of 2020.
ENGIE is providing a renewable hydrogen solution to assist Anglo American's ambitions of dramatically reducing mine emissions.
"It's an honour to work together with ENGIE on this landmark project. We are of course delighted that ENGIE has chosen our electrolyser to integrate the renewable hydrogen solution which will fuel the truck. When scaled up, more than 100 MW of electrolyser capacity will be needed for this mine alone, representing an attractive new market opportunity," Nel Hydrogen Electrolyser sales director Henning Langås noted at the time.
The ENGIE-Anglo American project involves retrofitting a haul truck operating at Anglo American's Mogalakwena mine to become a 100% zero-emission fuel cell electric truck.
If successful, the long-term target is to convert Anglo American's entire haul truck fleet to hydrogen.