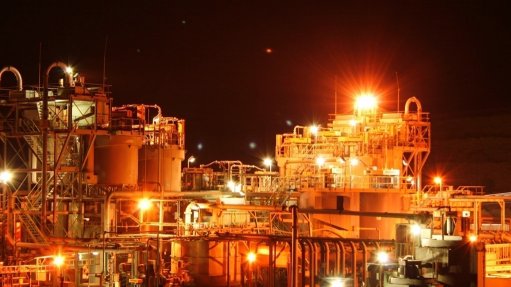 SEIZING OPPORTUNITY Tailing Technology saw a gap in the market for the installation of a plant at the back-end of an existing mine to retreat tailings material
Platinum-group metal (PGM) tailings reprocessing company Tailing Technology (Tailtech) is investigating the potential development of a tailings plant to add value to an existing operation owned by platinum miner Anglo American Platinum (Amplats).
Tailtech MD Dave Baigent explains that, normally, underground mines send material through a concentrator, extraction takes place and the waste/tailings are deposited in a tailings dam.
"We saw a gap in the market for the installation of a plant at the back-end of an existing mine to retreat tailings material, adding value for the client by increasing recoveries, as well as acting as a safety net for the concentrator to catch any PGMs that could be lost to concentrator instability."
Baigent says an offtake agreement is pending, which, once signed, will enable Tailtech, based in the North West and Gauteng, to construct a tailings reprocessing facility at the back-end of the Amplats mining operation.
Tailtech has designed the plant, with knowledge of its size and intended position on the mine, and has also undertaken testwork at an Amplats mining operation in Limpopo. The trial tested two types of flotation cells and, owing to the results, "we are confident going ahead with this process at the Amplats mine", says Baigent.
Tailtech has provided turnkey solutions for tailings reprocessing plants and has completed various projects, including designing, constructing and operating a PGM tailings reprocessing plant. Tailtech has also retrofit existing plants with its high-energy flotation cells equipment, adding in excess of 10% of increased recovery, compared with conventional flotation equipment.
The company has had operations at diversified miner Impala Platinum's mine in Rustenburg since 2002, where Tailtech started with a pilot plant, including a fully-fledged tailings concentrator built at the back-end of the operation.
Subsequently, based on that plant's success, Tailtech built a similar concentrator at a platinum mining operation in Amandelbult, in Limpopo, which ran from 2005 to 2012, with the owner taking over its operation in 2012.
Tailtech operations director Tania Pienaar says there is testwork involved in every project taken on by the company to assure clients of the feasibility of a full-scale plant before starting its development. The company also offers environmental studies and obtains regulatory approval for its plants by ensuring compliance with the Mine Health and Safety Act.
"We have a proven record of successful operations, as we know how to run low-grade PGM plants that are fit-for-purpose while deriving extra value for mines."
Tailtech FD Erica Laubscher points out that, despite commodity price slumps, a decline in the platinum price and platinum-belt strikes, the company has managed to survive the resultant tough business environment using its technical know-how and expertise.
Baigent says pricing is the company's biggest challenge – keeping operating costs low, despite the mining industry experiencing exponential increases over the past ten years in this regard, owing to economic and commodity downturns.
Pienaar adds that these conditions also cause mines to downscale, which makes it challenging for Tailtech to not only find work but also justify the potential additional tailings reprocessing plant.
She says that Tailtech is a low-cost operator, which enables a tailings reprocessing plant to function "without all the bells and whistles", while deriving value through additional kilograms of recoveries.
"The achievement that we are most proud of is that, in our 15 years of existence, we have been able to run projects and operate concentrators in excess of one-million tons a month without any significant injury or accident."