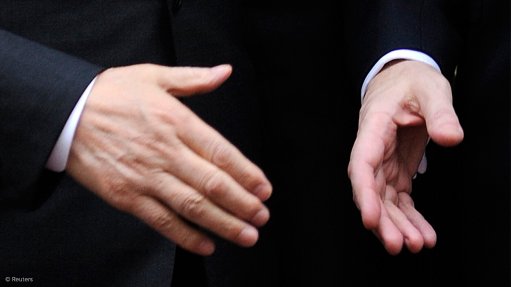 Photo by: Reuters
PERTH (miningweekly.com) – ASX-listed Comet Ridge has signed its first gas sales agreement for the Mahalo gas hub, inking a seven-year agreement with Queensland-owned CleanCo.
CleanCo will take 3 PJ a year of natural gas from the Mahalo Gas hub, with the total contract volume ranging between 21 PJ and 25 PJ, with supply to start in a 12-month window between July 2025 and June 2026.
"We know that East Coast Australia needs more gas for decades to support consumers and jobs in vital industries, as well as to partner with renewables as we transition to net zero. Comet Ridge is very pleased to be working with CleanCo to bring a new source of energy to Queensland that will make a valuable contribution to energy security, and to enable CleanCo to manage its overall energy mix to minimise its carbon emissions," said Comet Ridge MD Tor McCaul.
"For our shareholders, this is an exciting development as it is a major milestone towards taking final investment decision on the development of our natural gas reserves in the Mahalo gas hub," McCaul said.
"The Mahalo gas hub has the potential to be a multi-decade, low-cost, high production project which has great access to infrastructure and potential for significant resource upside. We are at the beginning of an opportunity to make a valuable contribution to East Coast Australia's energy security for many years to come."