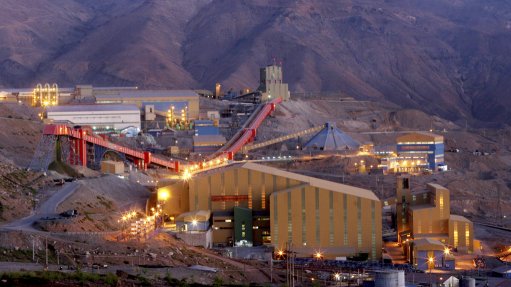 The El Teniente mine represents 28% of Codelco's total yearly output.
SANTIAGO - Chile's Codelco, the world's largest copper producer, said on Thursday it had reached an early collective bargaining agreement with the supervisors' union at its flagship El Teniente mine, avoiding the possibility of production stoppages.
Codelco said in a statement that the proposal was approved by 97% of the votes cast and will take effect from November, valid until 2026.
"The early closing of this negotiation ... paves the way for this work center to focus on meeting safety, sustainability, production, cost and surplus goals, as well as commissioning progress of the projects that extend the operation of the deposit for 50 years," the firm said.
Codelco did not specify the financial details of the 36-month contract.
El Teniente mine produced 405 400 metric tons of copper in 2022, representing 28% of Codelco's total copper production last year.