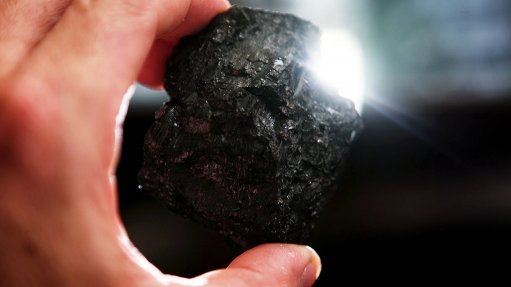 TORONTO (miningweekly.com) – For integrated private US coal technology and fine coal recovery company Coalview, 2014 is shaping up to be a significant year of organic growth as it assesses several potential projects around the globe where it could apply its proprietary technology and turnkey systems.
The Coral Gables, Florida-based firm on Friday said that its biggest issue this year would be to try to prioritise all the prospects for business development, following the overwhelming interest in its recovery systems.
"It is such a positive environment right now for our situation, and that is the most difficult part for Coalview. We have a number of prospects out there. And we have to sort through them and determine their value and viability and then we will select the ones that we will move forward with," Coalview's recently appointed president and CEO, coal mining veteran Roger Fish, told Mining Weekly Online on Friday.
The company had seen a lot of interest from places such as the UK, Indonesia, Mexico, Poland and Germany, as well as from China, Australia and Canada.
"We have a business development team that's starting to work on assessing which project we should take on next. There is a lot of demand internationally and domestically. We're trying to prioritise based on several parameters, but it primarily has to do with the viability of those projects," Fish said.
TURNKEY SOLUTIONS
Coalview specialises in providing turnkey fine coal recovery systems to its customers.
He explained that typically, 17% to 20% of mined coal that comes into a plant is considered waste, owing to the small-sized fractions not being large enough to pass through the plant, so they are part of the waste stream that is sent into an impoundment. The impoundment is usually an area where this coal waste is deposited for an indefinite period of time.
"This is where we come in. We are creating value from written-off stockpiles of fine coal, while at the same time reclaiming areas occupied by these dumps. The economics pay for these projects themselves. It's a win-win situation for all," Fish said.
He pointed to the company's latest project, Calgary, Alberta-based energy company TransAlta's Centralia mine, in Washington state, where Coalview expects to recover about 3.5-million tonnes of coal.
He said that the company's technology allows coal firms to offset the cost of their reclamation activities by capturing coal that has been classified as waste.
Coalview's fine coal recovery systems work by syphoning out a slurry of coal, waste and water, and putting it through a fine coal recovery plant for processing. The slurry goes through a series of centrifuges, cyclones and spirals to remove water and separate the coal fractions.
From there, the company applies proprietary technologies that enable customers to sell the product.
Fish said that Coalview possesses a fully integrated ability to assess impoundments to determine the yield and fine coal content, or reserves, through drilling. The samples are then sent to the company's in-house laboratory in Somerset, Pennsylvania, where a yield analysis is undertaken to confirm what type of coal is present and how much.
He added that after a project had been deemed feasible, the company possessed the ability to arrange financing for it, provide the required recovery technology and build the project – all in-house.
Coalview is currently hard at work building TransAlta's Centralia project, for which it closed a $42-million financing in December 20.
Project implementation of the 200 t/h fine coal recovery plant started in December, and was scheduled to be complete within 12 months.