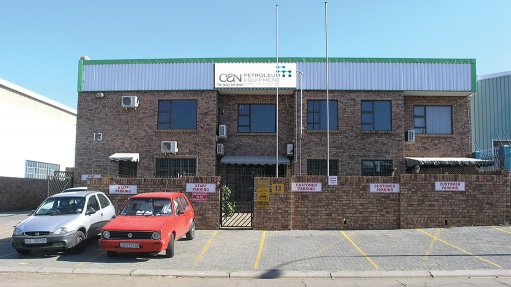 Bulk liquid transfer equipment solutions provider C&N Petroleum Equipment has been servicing the petroleum and chemicals industries since 1992, when the company was founded by owner and MD Yvonne van Schalkwyk, who was honoured at the 2012 Top Women Awards for her outstanding contribution and commitment to the empowerment of women in South Africa.
C&N supplies and installs bulk liquid transfer equipment for depots, refineries, on- and offshore exploration sites and other industrial applications. It also manufactures related fuel equipment installation applications and maintains bulk liquid transfer equipment as part of the company's comprehensive after-sales backup services.
Other than the mining industry, C&N services a range of other economic sectors, including aviation, agriculture and the marine sector, as well as terminals, tankers, liquefied petroleum gas plants and lubrication plants. Its products include mining-specific loading arms, mining hoses, breakaway couplings, API and Dry-Break couplers, pumps, meters and parking stands for loading arms.
C&N imports its equipment from Australia, Germany, Spain, Sweden, Italy and the US, and assembles it in-house. It also builds and assembles its own hoses and manufactures its proprietary diesel bowsers according to mining company specifications.
With a staff complement of 43 and a yearly turnover of R24-million, this Nosa- and ISO-certified company is accredited yearly by petroleum major BP, Total, Sasol, Shell, Engen and Chevron. C&N was also recently awarded maintenance contracts by Shell and Total.
Located at 13 Piet Bekker street, in Jetpark, Boksburg, C&N Petroleum Equipment provides high-quality products that meet both SABS and ISO approval ratings.