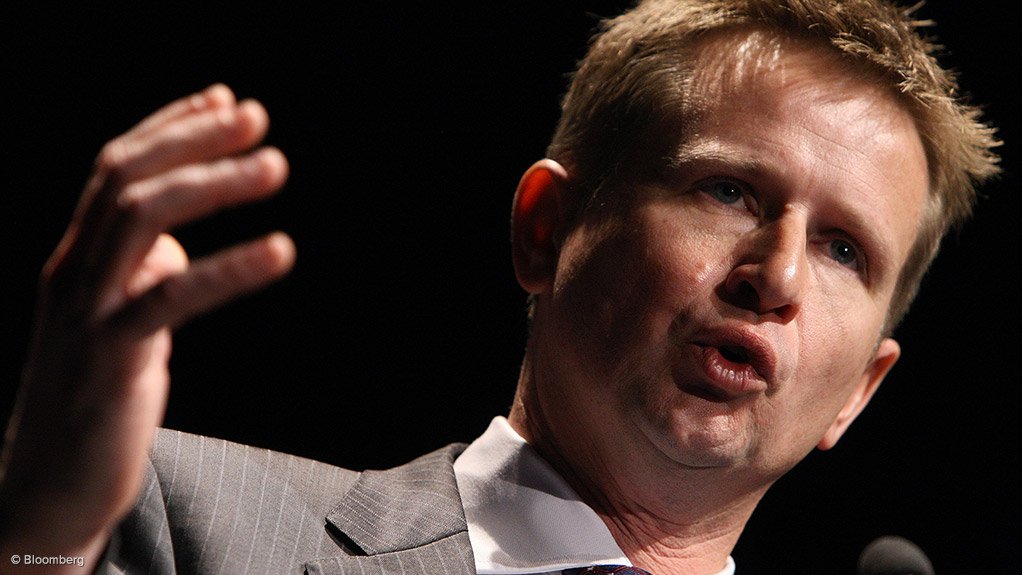 Pilbara MD and CEO Ken Brinsden
Photo by: Bloomberg
PERTH (miningweekly.com) – The share price of lithium developer Pilbara Minerals jumped 18% on Friday as the company announced the backing of China's Great Wall Motor Company for the Stage 2 development of the Pilgangoora lithium/tantalum project, in Western Australia.
Pilbara Minerals has inked a binding term sheet with Great Wall for the offtake of 75 000 t/y of chemical grade spodumene concentrate from the Stage 2 operation, with the ability to secure a further 75 000 t/y on provision of A$50-million Stage 2 debt funding and a A$28-million up-front equity subscription, in exchange for 56-million fully paid ordinary shares.
The offtake agreement will cover an initial five-year period, and the Chinese firm will have the ability to extend the offtake for up to a further ten years, through two five-year options.
"This marks an important milestone for Pilbara and the Pilgangoora project and is a significant development for the rapidly evolving lithium-ion raw materials supply chain globally," said Pilbara MD and CEO Ken Brinsden.
"It highlights the strategic importance for the global automotive sector of securing access to large scale, consistent, high quality sources of battery raw materials in low-risk jurisdictions."
Brinsden said that attracting a company of Great Wall's size and calibre as a long-term offtake and funding partner was a strong endorsement for the Pilgangoora project, and Pilbara as a whole.
The Great Wall subscription agreement will replace a A$17.75-million subscription agreement with General Lithium, which has been unable to proceed owing to regulatory constraints.
Brinsden said that the additional A$10-milion funding provided by Great Wall would facilitate the completion of the Stage 2 feasibility studies.
General Lithium's offtake agreement for 140 000 t/y of Stage 1 production remains in place, and first delivery is targeted for the second quarter of 2018.
The proposed Stage 2 expansion would double output from the Pilgangoora project to four-million tonnes a year, resulting in spodumene concentrate production increasing from 314 000 t/y to 564 000 t/y over the current life-of-mine.
Combined with the offtake agreement with Gangfeng Lithium, Pilbara's combined offtake agreements support the sale of between 150 000 t/y and 300 000 t/y of additional spodumene concentrate from the proposed Stage 2 expansion.
Pilbara shares traded at a high of 65c each on Friday, from the previous day's closing price of 55c. By late afternoon in Sydney, the stock traded at 64c a share.