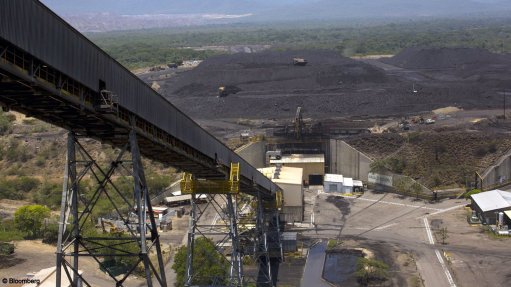 The Cerrejon coal mine
BOGOTA – Colombian coal miner Cerrejon and its largest workers union will hold technical talks about a controversial proposed work schedule, the company said on Tuesday, so contract talks can move on to other issues behind a more than 80-day strike.
The strike began on August 31 after Cerrejon and union Sintracarbon were unable to reach agreements over pay rises, as well as health, education and living benefits for workers.
Cerrejon, which is owned equally by mining heavyweights BHP Group, Anglo American and Glencore, decided to implement a new shift but has not provided details. Sintracarbon has labeled it "the shift of death," and the topic has become the main sticking point in negotiations.
The agreement followed intervention from an arbitration tribunal convened by the Labour Ministry. Cerrejon requested arbitration to help solve the dispute earlier this month.
The technical talks about the new shift will run for 30 days following the end of the strike and will address health and safety issues, as well as problems such as sleep and fatigue - associated with the new shift, Cerrejon said.
Cerrejon said the new shift is needed to guarantee the viability of its operation amid low coal prices and falling demand.
Sintracarbon argues the shift will increase the length of the working day, impact workers' health and cut 1 250 jobs, although Cerrejon says only 700 jobs will be lost.
"This agreement doesn't lift the strike, since about 40% of demands still need to be discussed," Sintracarbon said in a statement.
Outcomes from the discussions will not affect Cerrejon's implementation of the new shift, nor the union's position on the matter, according to the agreement, the company added.
Negotiators for Cerrejon and Sintracarbon will meet again on Wednesday to discuss remaining sticking points, the company said.