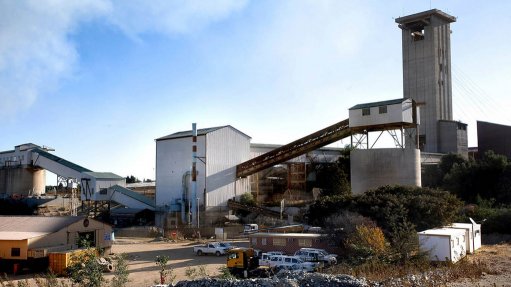 Sibanye-Stillwater's Kloof gold mine
The Commission for Conciliation, Mediation and Arbitration (CCMA) has issued a certificate of nonresolution in respect of a gold wage negotiation dispute between JSE-listed Sibanye-Stillwater and labour unions the National Union of Mineworkers, Uasa, Solidarity and the Association of Mineworkers and Construction Union.
The certificate permits the unions to embark on a strike and the company, likewise, to implement a lock-out within a 12-month period.
Both parties need to give the other 48 hours' notice before embarking on any action.
The CCMA has also established picketing rules and responsibilities, which ensure activities are conducted in a lawful, peaceful and orderly manner.
Sibanye, meanwhile, continues to urge unions to reconsider its offer, which it says is in line with consumer price inflation and follows several years of above-inflation increases.
The company says it will not be coerced into accepting a wage settlement that compromises the interests of other stakeholders.
As a result of the protracted negotiations, Sibanye decided in December to pay employees back-pay for July, August, September, October and November 2021 based on the current wage offer, even though an agreement on wage negotiations with unions had not yet been reached.
Sibanye's current offer is for an increase of R520 a month in year one for Category 4 to 8 employees, R610 per month in year two and R640 a month in year three, which includes a R40 per month increase in the living-out allowance each year.
This would mean that an entry-level underground Category 4 production employee would be earning a guaranteed pay of R18 149 a month from July 1, 2021, and R19 670 a month by July 1, 2023, the company points out.
Miners, artisans and officials would receive an increase of 4.1% in year one, 4.7% in year two and 4.7% in year three.