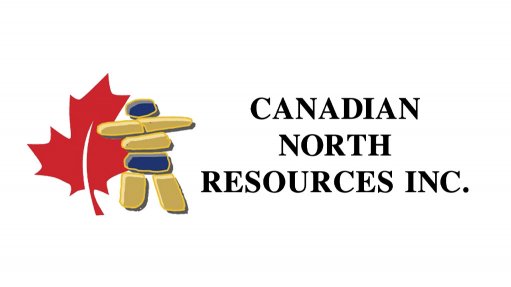 Canadian mining exploration and development company Canadian North Resources Inc. (CNRI, https://cnresources.com), which was recently listed on the TSX venture exchange and holds over $19-million in cash, announced in April 2022 that it has budgeted $11-million for the exploration plan at its Ferguson Lake nickel, copper, cobalt, palladium and platinum project. CNRI owns 100% of the Ferguson Lake mining property in the Kivalliq Region of Nunavut, Canada, and the project has no net smelter return royalty involvement. CNRI focuses on metals for the clean-energy, electric vehicles, battery and high-tech industries.
The Ferguson Lake project will include a resource estimation, a 15 000 m diamond drilling program, in-hole geophysical survey, surface geological mapping and geophysical survey, and metallurgical testing.
The property holds major base metals (BM) including nickel, copper, and cobalt and platinum group metals (PGM) consisting of palladium, platinum, and rhodium. The company's mineral deposits are held in ten mining leases, with the management and technical teams specifically devoting their capabilities and depth of experience to the successful development of the Ferguson Lake Project.
CNRI's Ferguson Lake Project has great potential, and could be compared with global explorer and developer Chalice Mining Limited's Julimar project in Australia, which has similar minerals. Chalice Mining is valued at US$1.662-billion.
"Based upon publicly available information to date, there are clear similarities
in geological setting, host rocks and styles and types of mineralization between the Ferguson Lake Project and the recently discovered Chalice Mining Julimar Project located in Western Australia," an investor presentation noted.
Some similarities include that both projects are characterised by the massive sulphides commonly occurring within a thick envelope of disseminated to matrix (1% to 10%) sulphides increasing in places the overall thickness of the mineralized zone to >50 m for which overall base metal grades decrease into the wall rock but high PGE values persist.
Both are characterised by multiple, stacked, moderate dipping, sulphidic mineralized horizons that pinch and swell in thickness along the strike, but can be followed along the strike for kilometres and intersected to >800 m below the surface remaining open at depth and laterally.
Both are set in highly metamorphosed Archean greenstone belt rocks associated and roughly conformable with granite and amphibolite gneisses.
Both are interpreted as potentially containing a highly prospective "feeder" magma conduit for the system which remains to be discovered.
The Ferguson Lake Project has the potential for high-value PGM orebodies with vast exploration potential. The area also contains a lot of water for mine development and both exploration and development opportunities.
Previous mineral deposit modelling and re-examination of historic resources for the main West Pit and West Extension Zones has shown that enlarged pods of better grades of BM and PGM metals mineralization are present within massive to semi-massive sulphide lenses and stringers within zones, and have thicknesses between two and tens of metres.
The plan is to test historic resource and to expand the BM and PGM resource by diamond-drilling exploration for high-grade sulphide zones and low-sulfide PGM-enriched targets along the mineralization belt, to remodel the resource estimates, to expand metallurgical testing, to update the technical report very shortly, and to advance the project to feasibility studies. These work plans are scheduled through 2022-23 with expectations for dedicated definition drilling, environmental studies plus metallurgical testing and development activities into 2024 and beyond.
The mandate of CNRI is to create shareholder value from the advancement of its Ferguson Lake Project. The project holds substantial historic resources of copper (1.01-billion pounds), nickel (672-million pounds), and cobalt (60-million pounds) plus palladium (1.933-million ounces), and platinum (0.312-million ounces). These estimates are for the West Zone and the West Extension Zone that are less than 6 km in length along a 15 km mineralized belt. There are multiple target zones for massive sulphides and distinct low-sulfide zones for PGM mineralization.
CNRI's expertise spans across resource exploration and project development from greenfield discoveries to advanced developments, including project finance and capital markets.
CNRI's directors and advisors bring to the project immense competence and knowledge in technical, operational, political, and corporate social responsibilities. CNRI maintains strong ties of communication, consultation and community engagement with the Kivalliq Inuit Association, Federal and Territorial permitting agencies, First Nations, and local hamlets in the region.